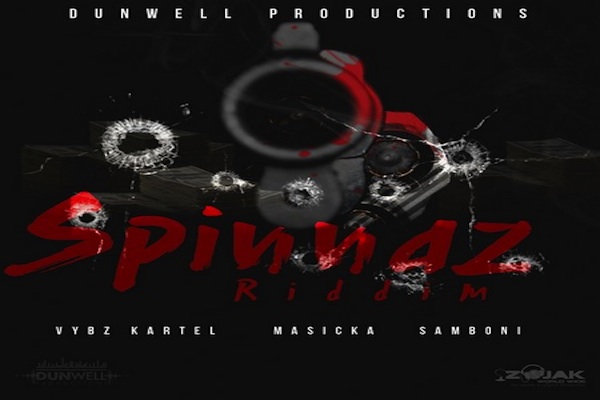 Dunwell Productions dropped a new dancehall reggae music riddim, called "Spinnaz Riddim" it features songs from Jamaican stars Vybz Kartel, recording artists Masicka and Samboni.
Incarcerated World Boss Vybz Kartel already highlighted the riddim with his popular single

"How", posted here

, that dropped this past November 2017, and Jamaican artists Masicka and Samboni, voicing on a riddim already made popular by Vybz Kartel, the #1 Don of Dancehall music, had to deliver their best, so aspect nothing but a dope riddim.
Check the full track listing for Spinnaz Riddim below and listen to the full Spinnaz Riddim mix posted below also with the full promo version available for free download.
Spinnaz Riddim is available on iTunes, recorded in better quality, you can get it clicking on the iTunes banner on this page.
Stream Spinnaz Riddim Jamaican Dancehall Music 2018 Dunwell Productions
SPINNAZ RIDDIM TRACK LIST
Vybz Kartel – How (Radio)
Vybz Kartel – How (Explicit)
Masicka – Roll Clean (Radio)
Masicka – Roll Clean (Explicit)
Samboni – Shots Shots
Dunwell productions – Spinnaz Riddim
real deal