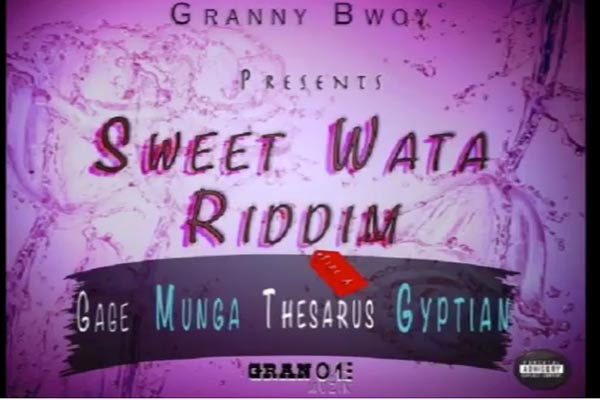 Tune in to a new dope dancehall reggae riddim coming out of Jamaica and titled Sweet Wata Riddim.
Produced by Granny Bwoy Muzik Sweet Wata riddim features a good line up of Jamaican recording artists with Gyptian and Munga as the headliners.
Fans of Jamaican dancehall reggae artist Munga Honorable, real name Damian Rhoden, must already know he has been arrested and charged with murder toward the end of May 2017 in his native Jamaica. The Jamaican star was charged with murder for the fatal shooting of Cleveland Smith at Ackee Walk, St Andrew at a dance in the community.
Munga denied any involvement with the killing. Smith who the police identify as the same man who chopped and injured Munga in 2015, was shot and killed on Molynes Road in St. Andrew on Friday May 12. Munga has been maintaining his innocence. He delivered a dope song.
Check the full track listing for Sweet Wata Riddim and listen to the mix for the riddim posted below.
Already available on iTunes you can get the full Sweet Wata Riddim clicking on the banner in this page.

Listen To Sweet Wata Riddim (2017) Mix" (Granny Bwoy Muzik)

Sweet Wata Riddim Tracklist:
01 – Gage – Bad Brave Bold (Raw)
02 – Gage – Bad Brave Bold (Clean)
03 – Munga – Heaven Gate (Raw)
04 – Munga – Heaven Gate (Clean)
05 – Thesarus – Feel Good (Raw)
06 – Thesarus – Feel Good (Clean)
07 – Gyptian – She Say
real deal