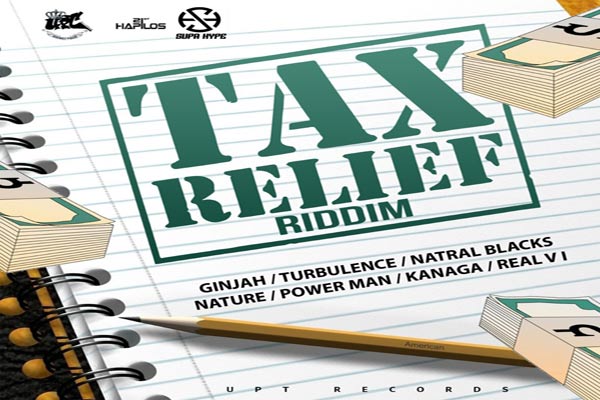 Listen to one of the latest reggae dancehall riddims called – Tax Relief riddim and produced by UPT Records, coming out of Jamaica for the month of June 2017.
Featuring a great line up of Jamaican dancehall reggae artists, Tax Relief riddim has a beautiful retro/vintage feeling to it. Sporting the latest dancehall reggae songs from Jamaican artists such as Nature,Natural Black, Turbolence, Kananga, Power Man, Ginjah and more recording artists this new reggae dancehall music riddim is a must have in your collection.
Already available on iTunes you can get Tax Relief Riddim clicking on the banner on this page.

Check the track listing for Tax Relief Riddim with full informations on the artists names and their songs titles and listen to the full Tax Riddim Mix, and grab, available for a limited time only, the full promo download below.
Listen To Tax Reflief Riddim Mix (Full) Feat. Natural Black, Ginjah, Turbulence

DWNLD TAX RELIEF RIDDIM FULL PROMO
Tax Reflief Riddim Track Listing

Upt Records – Tax Relief Riddim Version
Kananga – Nuh Touch Mi Turban
Ginjah – Soul Singing
Power Man – Money
Turbulence – Clean Up Your Ways
Real Vl – Nah Worry
Natural Black – Love America
Nature – Straight (street mix)
Upt Records – Tax Relief Riddim Version
real deal