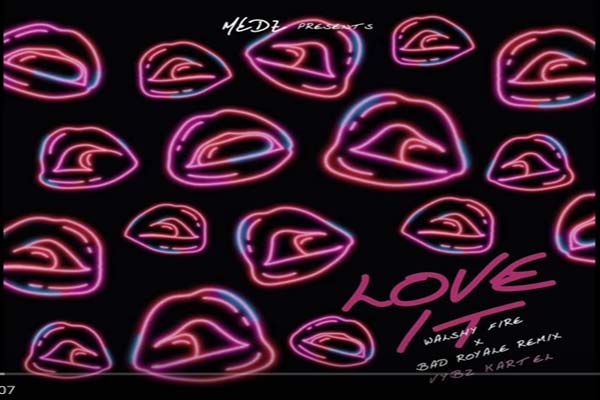 Walshy Fire from Major Lazer/ Black Chiney and Bad Royal released the Official remix for one of Kartel's latest smashing hit "Love It."
Walhsy Fire is a remix master since the remix is for a dope Vybz Kartel's dancehall song, don't be surprise if Walshy / Bad Royale Remix of Kartel's – Love It  on a quick a upbeat tempo will go nuclear in the next months.
Vybz Kartel  - Love It - is an explicit dancehall song, World Boss is not shy when is a matter of sex and lyrics sexually charged.
World Boss endorses and gives a big shout out to Walshy Fire in the song intro, that in few hours since the upload in Kartel's official Vevo account ranked up already thousands of replays.
Listen To Vybz Kartel – LOVE IT (Walshy Fire X Bad Royale Remix) (Official Audio)
Jamaican superstar Vybz Kartel, currently incarcerated at Kingston General penitentiary is awaiting for his appeal to begin at next year in February.
World Boss Vybz Kartel has been transferred from Horizon centre to GP following allegations that he was recording new music in jail.


Yesterday a big fire broke in one wing of Kingston's penitentiary that has been evacuated, Vybz Kartel is safe and no inmates were injured by the fire thanks also to the prompt efforts of the Jamaican fire Department that managed to extinguish the flames and are currently investigating both the damages and the causes.
The section that took fire is called George Davis Centre block and houses around a total of 30 inmates which have been all relocated and so far nobody is missing.
real deal