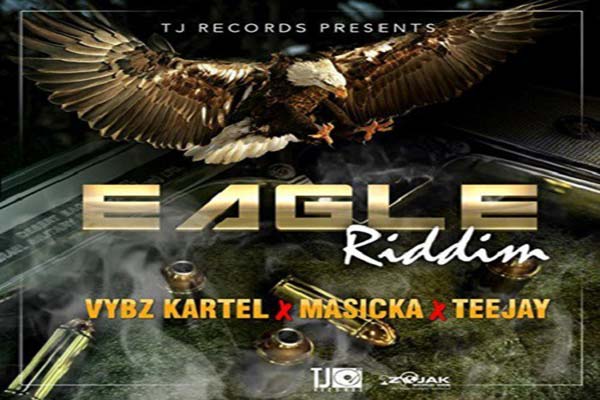 Jamaican music label Tj Records released finally the full Eagle Riddim.
Previews for Vybz Kartel's Eagle have been circulating on the internet since last winter, with snippets of few seconds of the new war song from the incarcerated Gaza General going viral.
Finally the awaited full song and the full Eagle Riddim by TJ Records featuring also a new dope track from Masicka and Teejay himself dropped. This is a big war riddim featuring classics dancehall gun songs to go lyrically a murder the various opponent, leaving no survivors.
Listen to Kartel Eagle and full Eagle Riddim Mix and download the promo clicking on the button below.
Listen To Vybz Kartel – Eagle – Eagle Riddim – Tj Records
Listen to the full Eagle Riddim Mix – {DJ SUPARIFIC}
EAGLE RIDDIM TRACK LISTING TJ RECORDS
TEEJAY – FIRE




MASICKA – WAVE IT




VYBZ KARTEL – EAGLE
real deal