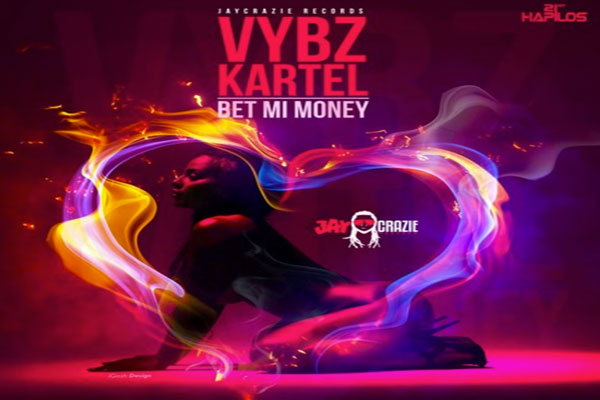 New Year and new song from Dancehall Superstar Vybz Kartel that even if jailed since the end of 2011 managed once again to rock all the dances and scored all the titles in 2015.
Given how we are starting 2016 and the newest Vybz Kartel song – Bet Mi Money – produced by Jay Crazie and distributed by 21st Hapilos, Kartel will rock the dances for another long year, while keep pleasing his loyal fans that are literally waiting for any new release and following every move from the jailed King of Dancehall!
Listen below to the official audio of a new sensational single form Gaza General Vybz Kartel for 2016.
LISTEN TO VYBZ KARTEL NEW SONG – BET MI MONEY- JAY CRAZIE – 21ST HAPILOS
VYBZ KARTEL SONG – BET MI MONEY – LYRICS
(Verse 1)
You pu**y dream suh you see me girl
F**k real and a fi wi world
Tek mi money
Mi a squeeze up yo titty girl
Draws fly like tweety bird
(Chorus)
The f**k deh come down
Tek mi money
Tek mi money
Tek mi money
(Repeat)
Hold me like you'll never see me again
Hold me like you never see me again
Never see me again
Never see me again
Hold me like you'll never see me again

(Chorus)
The f**k deh come down
Tek mi money
Tek mi money
Tek mi money
(Repeat)

Hold me like you'll never see me again
Hold me like you never see me again
Never see me again
Never see me again
Hold me like you'll never see me again

(Verse 2)
You a talk seh you never hurt
You too lie you nuh see the church
Tek mi money
Seh you nice and you very cert
Baby a suh it work

(Repeat Chorus)

real deal