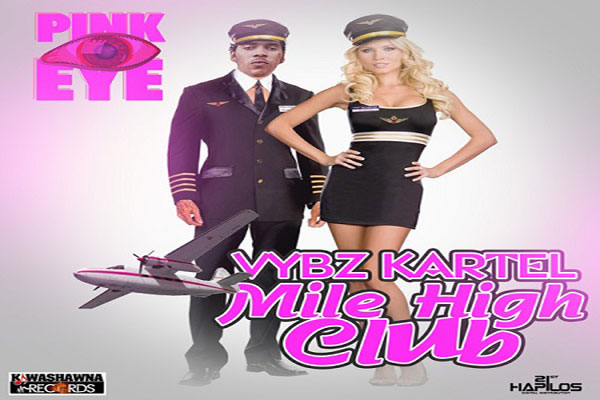 style="display:inline-block;width:320px;height:50px"
data-ad-client="ca-pub-5109320371512143"
data-ad-slot="8856860513">

World Boss Vybz Kartel knows only sky is the limit as Captain and first officer always in command, a step ahead.
Jamaican Dancehall top striker Kartel delivered another sensational sexy song, titled Mile High Club on the Pink Eye Riddim produced by Shawn Storm's label Kwashawna Records.
While Pink Eye Riddim was released last month, Vybz Kartel latest single "Mile High Club" was voiced and released just recently. It's just amazing how Adidja can play with words and concepts so make sure to check the lyrics for the song posted below.
LISTEN TO VYBZ KARTEL MILE HIGH CLUB – KWASHAWNA RECORDS
Make sure as well to listen to the full Pink Eye Riddim mix which features also Jamaican Dancehall artists Demarco,Likkle Dainjah , Masicka, Mr Vegas, Shawna Bliss feat Shawn Storm, Sikka Ryme and Vershon, click on Pink Riddim Cover below for the promo link download.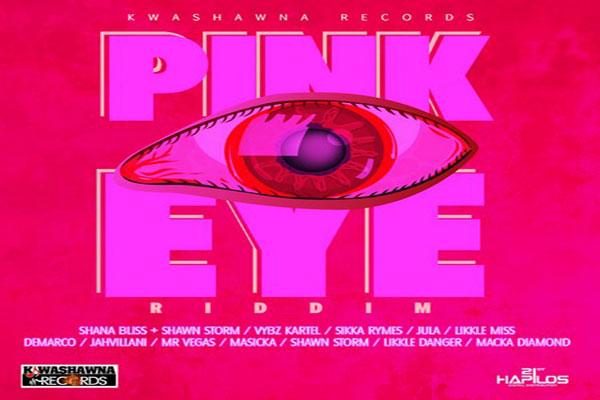 LISTEN TO PINK RIDDIM DANCEHALL PROMO MIX FEATURING DEMARCO, VERSHON, MASICKA, SHAWN SIVA STORM & MORE



VYBZ KARTEL MILE HIGH CLUB LYRICS
(Verse 1)
She said she is a air hostess
Mi seh fi meck mi taste those breast
Shi seh Addi you nuh reach home yet?
If you nuh deh, deh, then mi feel hopeless
Suh now we have a cold champagne
She seh shi live a Port-of-Spain
Seh shi waan me right now
Seh shi waan some f**k like wow
(Chorus)
Put yo leg in a the upright position
Then you do the crash landing position
Back it up in a the sky pon a charter
This f**k take us over water
Put yo leg in a the upright position
Then you do the crash landing position
Back it up in a the sky pon a charter
This f**k take us over water
I wanna take you to the mile high
Up in a the sky high
Up in a the sky high
Take you to the mile high club
Up in a the sky high
Wi listen Footahype lie
Take you to the mile high club
Up in a the sky high
Up in a the sky high
Take you to the mile high club
Up in a the sky high
Up in a the sky high
(Verse 2)
Shi seh how you nuh come yet babes?
This a one a the England planes
C**key longer than a trip from Spain
Come meck wi f**k in a the
Trinidad girls roll wid me
Mi never get a boring she
Climb pon the breadfruit tree
My loving is duty free
(Repeat Chorus)
real deal