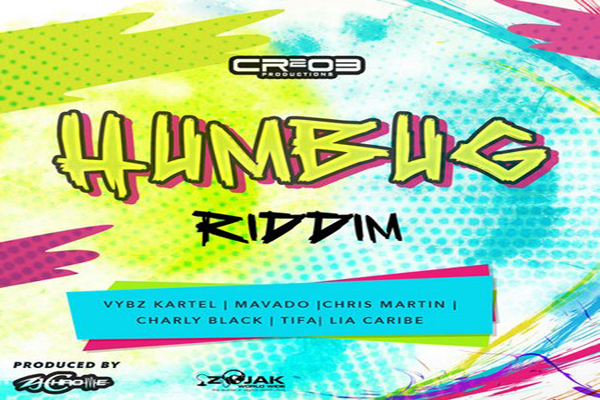 New music release from Cr203 Records that delivers Humbug Riddim which sports a new Vybz artel single titled - So What-
Incarcerated World Boss Vybz Kartel's new dancehall hit So What Bubble Like Soda is another feel good pum pum song, that will make some noise in the future months in Jamaican dancehall music charts.
Humbug riddim is packed with good songs and a solid line up of Jamaican artists, is also  one of those few riddims sporting both Kartel (gaza) and Mavado (gully)
Voicing on Cr203 Records Humbug Riddim also Christopher Martina, Tifa with a new anthem – Hype Don'tPay Billd and Lia Caribe.
Humbug Riddim

features also songs from Mavado, Charlie Blak. Preview the full riddim mix below and get Humbgug riddim on iTunes clicking on the banner posted in this page.
Humbug Riddim Full Promo Djs Only
Vybz Kartel – So What – Bubble Like Soda (Humbug Riddim)
Humbug Riddim Mix Featuring Vybz Kartel, Mavado, Charly Black & More
Humbug Riddim Tracklist:
Charly Black – My Girl
Mavado – Careless Gal (Raw)
Mavado – Careless Gal (Clean)
Tifa – Hype Dont Pay My Bills (Raw)
Tifa – Hype Dont Pay My Bills (Clean)
Chris Martin & Lia Caribe – Show Them You No Lazy
Vybz Kartel – So What (Raw)
Vybz Kartel – So What (Clean)
ZJ Chrome _ CR203 Records – Humbug Riddim
real deal