<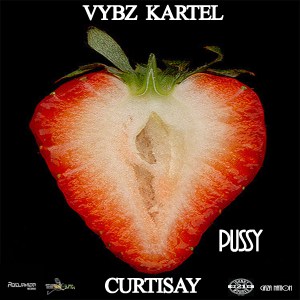 Tune in to a cool collection of X rated dancehall music singles with the common theme of sex and pum from incarcerated Jamaican superstar Vybz Kartel that made him popular among his hardcore dancehall fans.
With the explicit titles like Pussy Me Seh voiced few years ago on Toasted Riddim, Pussy Control, best Place Pon Earth, Pum Pum Pardise and so on Kartel gifted his fans with several classic pum pum songs.
Kartel is the specialist when it comes to sexual inspired lyrics about the female reproductive organs and while doing so he will make dance.
Every given summer Kartel's has been dominating dancehall music with a summer song or a pum pum song. Last year he took the summer with Fever, that just debuted in Billboard R&B Hip Hop Top 50, and while Vybz Kartel is an artist for all the seasons, he doesn't miss a summer hit.
Jamaican dancehall star Vybz Kartel has been behind bars since the end of September 2011 and has been sentenced to life in prison without parole. He will appeal his sentence with a new trial that will start in February 2018.
Gaza Nations and Vybz Kartel fans can't wait for their idol to get his freedom back and Vybz Kartel's legal team is working hard behind the scenes to arrive ready.
Vybz Kartel has been physically absent from the music scene for more than 6 years now, and rumors are there is now a new album is on the making, and it will contain some never heard songs as well as some classics remastered. During the years of his physical absence from the Jamaican music scene he was able to remain prominent and affluent dominating the dancehall, with producers all over the world, not just in his native Jamaica, think of the recent Diplo's remix for Fever , releasing songs on songs that gained him more followers and popularity across the globe.
Vybz Kartel is still the force to reckon in Dancehall music and his fans are awaiting his release and to see him soon free, in the meantime they still have his songs.
Listen To Vybz Kartel Best Pussy Songs Playlist below

real deal