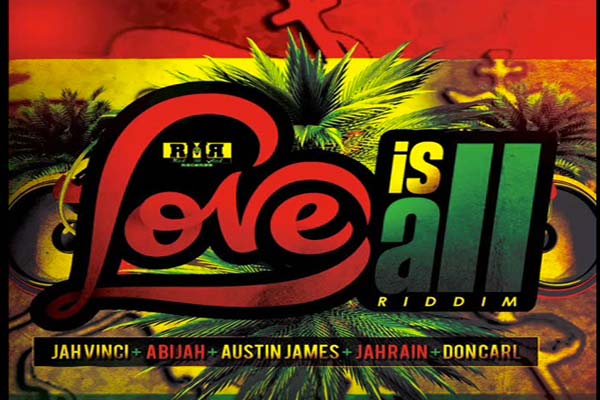 Among the multitude of music riddims coming out of Jamaica "Love Is All" Riddim, produced by RMR Records is one of those deserving a mention and worth a listen.
Featuring former Portmore Empire/ Gaza member Jah Vinci as the headliner with "My Weakness" as well as new and upcoming Jamaican artists like Abijah, performing a loyal love song titled "No Other Love", going on with Austin James deejaying "We Need Love", Jah Rain delivering a fresh song titled "Super Woman", and closing with Don Carl – "You Are The One" this a feel good riddim to vibe with.
Available on iTunes for digital download clicking in the banner in this page and also as a full promo for free download below, listen to the full Love is All riddim mix and scroll down to the link for a zipped promo in mp3 format of each single track.
Listen To Love Is All Riddim Mix (Full) Feat. JahVinci, Jah Rain (RMR Records / 21st Hapilos) (May 2017)

Love Is All Riddim Tracklist:
01 – Jah Vinci – My Weakness
02 – Abijah – No Other Love
03 – Austin James – We Need Love
04 – Jah Rain – Super Woman
05 – Don Carl – You Are the One
real deal