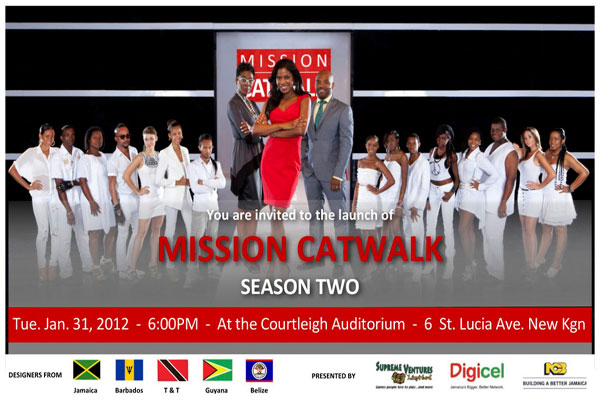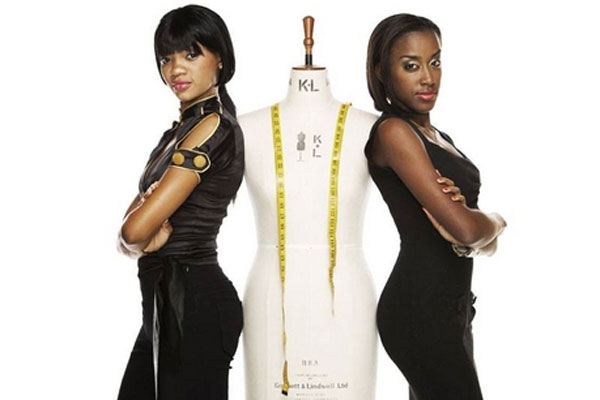 Jamaican fashion reality series expands to Barbados, Belize, Guyana and Trinidad and Tobago! Mission Catwalk is a fashion reality series created by Jamaican fashion designer Kenea Linton-George aimed at discovering and developing new talent.
The Kingston-based show tests the creativity and skill of each contestant through various challenges.
On each episode, a guest judge joins Linton-George (who also serves as host and executive producer), menswear designer Carlton Brown and Jamaica Observer Lifestyle Editor Novia MacDonald-Whyte to critique the designs and eliminate one designer. Mission Catwalk is directed and edited by Mykal Cushnie. Title sponsors are Supreme Ventures Limited (SVL), National Commercial Bank of Jamaica (NCB) and Digicel.
The show airs Tuesdays at 8:30PM on Television Jamaica.
The Mission Catwalk reality series has expanded its reach and returns to television for a second season with contestants from several Caribbean countries. Fifteen designers from Barbados, Belize, Guyana, Trinidad and Tobago and home country Jamaica will compete for enviable prizes, among them the chance to show at London Fashion week.
Says host and executive producer Keneea Linton-George,
"Our aim at Mission Catwalk is to grow the fashion industry, not just in Jamaica, but the entire Caribbean. We want to show that a great quality production can come from the region and to that end, I must give credit to our production crew especially Mykal Cushnie who returns as director/editor."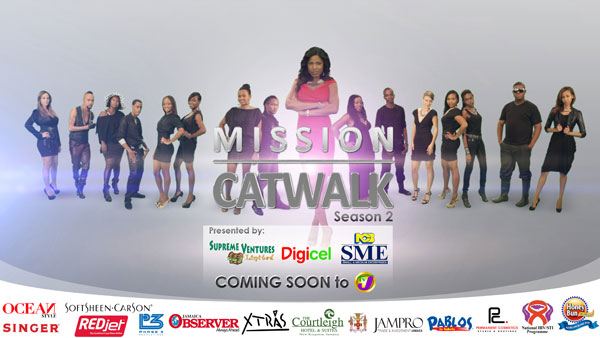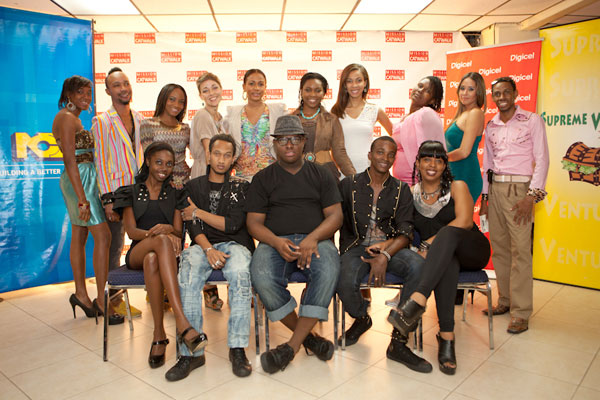 The Kingston-based TV series, which was second only to the evening news in its debut season, is now one hour long.
Fans can expect 30 additional minutes of excitement in each episode which comprises four segments: the challenge, the design production, the runway show and the elimination of the designer. Things get off to a dramatic start when the designers meet a swift and ferocious first round challenge in which 5 of them will be eliminated.
The thirteen week series culminates with three designers at a live showdown in Kingston where the winner will be chosen.
Last year's winner Shenna Carby is still reaping benefits from her victory, which included the chance to show at Miami Fashion Week. In addition to the opportunity to show in London, this year's winner will receive JMD$500,000 courtesy of National Commercial Bank of Jamaica (NCB) to start their clothing line, industrial sewing equipment valued at JMD$200,000 courtesy of singer Jamaica, a contract to sell their designs at SOHO boutique, a six-page fashion editorial in Ocean Style Magazine and a scholarship to pursue fashion program at London College of Fashion.
Mission Catwalk officially launched on Tuesday Jan. 31st at the Courtleigh Auditorium.
The show, presented by NCB, Supreme Ventures and Digicel, airs every Tuesday at 8:30 PM on Television Jamaica starting March 20th. Viewers in Barbados, Belize, Guyana and Trinidad and Tobago please check local listings.
WATCH MISSION CATWALK – CHALLENGE 6 TRAILER
real deal