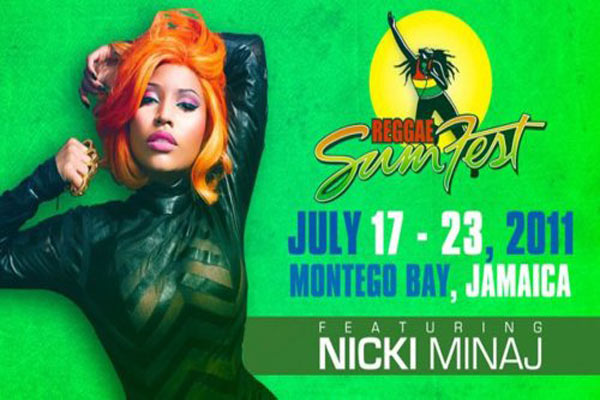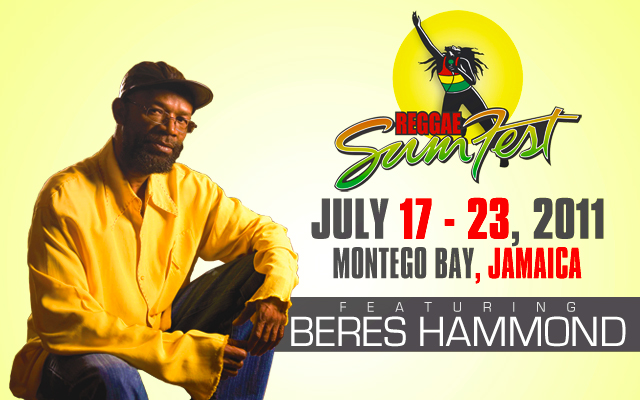 Reggae SumFest one of the most anticipated show in Mobay Jamaica and in the world is about to start. The kick off will be July 17th in Mobay with a beach party at Aquasol Theme Park, and then next Thursday the Festival will start and will trasform Montego Bay and its strip: it will get packed with  reggae fans and lovers from all the corners of the planet.
Well the line up  this year is crazier than ever and Jamaicans can't wait to see  rapper Nicky Minaj, a Trinidad native,perform on SumFest Stage as well as all the other international and national names. Mavado,Kartel,Bounty Killer,I-Octane,Assassin,Elepphant Man,Aidonia, Kip Rich, Khago,Beres Hammond,Spice, Cecile,Jah Vinci,Ikaia,Fambo,Laden,Chan Dizzy ,Zamunda and many others  on Thursday 21st July  for Dancehall Night.
Friday 22 is going to be International Night with names such as R.Kelly,Beres Hammond,Half Pint,Tanya Stevens,Richie Loops, Prophecy and many others.Nicky Minay,Jah Cure, Wayne Wonder,Gyptian, Protoje, Cherine Anderson and many others on Saturday  International Night line up.
It's going to be craaaazy.They are not missing a name this year! Check out the promo for this Festival already dubbed The Biggest Reggae Show On Earth and attracting crowds from all over the world in many many years.
Let's just hope it won't rain again like last year!
[youtube width="640" height="344"]http://www.youtube.com/watch?v=2NifUZM5-XY[/youtube]
Vybz Kartel Live On Sumfest Stage July 2010[youtube width="640" height="344"]http://www.youtube.com/watch?v=lGgFJBlNzdE[/youtube]
real deal