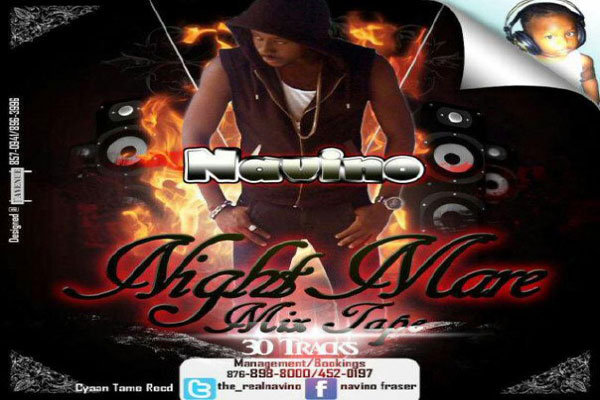 Navino official Mixtape NightMare was released a couple of days ago.It included 30 tracks featuring only his best hits and singles like Chilling Time on the popular Overproof Riddim. His mixtape features also some really hot and unreleased singles.
Navino left Aidonia Camp JOP, around April this year, and complained about being bottled to a live event on Old Harbour Road, recently, where he performed before Aidonia and after having a verbal exchange with some members of JOP, a bottle was thrown in his direction.
Navino believes the accident happened for one of his recent songs that he called Who God Bless – which addresses his exit from Aidonia Camp.
The singjay remarks that these type of incidents won't make him turn to a life of crime or discourage him from his solo career that is being just improving and in the same time he doesn't see the need for violence since him and Aidonia are running their own separate business.
If is not money…please don't call my phone todayyyy…, voiced by Navino on Seanizzle few months ago is still hot here,the mixtape is really good and available for free download in mp3 format, so don't miss out.
Preview it or download it.
real deal