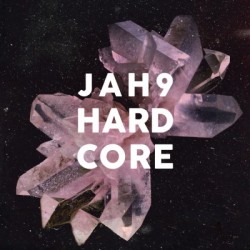 In perfect timing with the start of Chronixx's 'Chronology: North America Tour', guest starring Jah9, both Jamaican reggae artists present to you the "Hardcore" Remix.
Originally featured on Jah9′s "9″ album, the newly recorded remixed version of "Hardcore", showcases the talent and creativity of both artists to the highest degree. Available on iTunes, preview Jah 9 new reggae album 9 below

Also included is the "I Selassie I Dub" by Mad Professor, which is taken from the upcoming release, "Mad Professor Meets Jah9 – In the Midst of The Storm."
The new album containing new dub mixes on the tracks from Jah9′s album "9″ and will be released on colored vinyl exclusively for Record Store Day, April 22nd 2017.
Listen To Jah9 ft. Chronixx – Hardcore (Remix) | Official Audio
Chronology: North America Tour | Featuring Chronixx & The Zincfence Redemption + special guest Jah9
2nd March – New Haven, CT
3rd March – Boston, MA
4th March – New York, NY
5th March – New York, NY
7th March – Detroit, MI
9th March – Louisville, KY
10th March – Columbus, OH
11th March – Chicago, IL
14th March – Lawrence, KS
15th March – Denver, CO
17th March – Seattle, WA
18th March – Vancouver, BC*
19tth March – Portland, OR
21st March – Sacramento, CA
23rd March – San Francisco, CA
24th March – Redway, CA
25th March – Santa Cruz, CA
26th March – Reno, NV
28th March – Santa Barbara, CA
31st March – Santa Ana, CA
1st April – Los Angeles, CA
2nd April – San Diego, CA
real deal