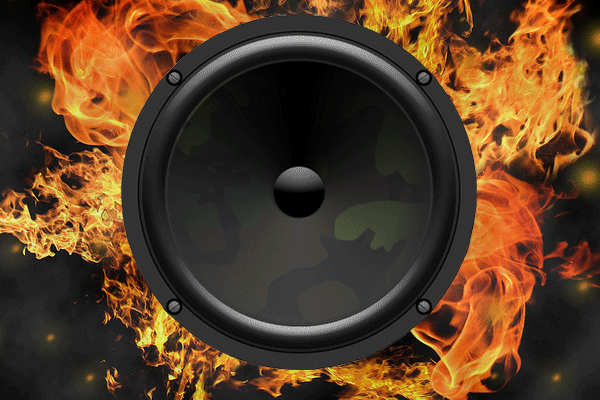 Some of the coolest new Reggae & Dancehall riddims released since the beginning of the month of May 2012.
Busta Rhymes feat Vybz Kartel Wine & Go Down.

Brand New!
[youtube width="640" height="25"]http://www.youtube.com/watch?v=gfzALPEJvuo[/youtube]
One of the biggest hottest ting  out right now is

Summer Wave Riddim

-

TJ Records

: all the Gaza voicing on it and representing hard! Vybz Kartel has 3 new songs on this riddim, re-posting –

I Smoke Weed

the one  that me prefer right now, re-posting  also the

new Popcaan's single – When Mi Party.
There's also a new

Shawn Storm

,very catchy, on the same riddim- Nuh Problem.




For the full riddim check The Summer Wave riddim here.



[youtube width="640" height="344"]http://www.youtube.com/watch?v=bV5PKPWqsiM[/youtube]
New Tommy Lee -Psycho UIM Records

[youtube width="640" height="344"]http://www.youtube.com/watch?v=h6EuZC47-s4[/youtube]
A new beautiful Sizzla's song for the mothers, on Long Life Riddim -Mama Mek Me Deh Yah So
[youtube width="640" height="344"]http://www.youtube.com/watch?v=itMUMtx-t00[/youtube]
Official video for

Gyptian & Hollow Point

Till A Mawnin  from RoadBlockFilms


[youtube width="640" height="344"]http://www.youtube.com/watch?v=N0FkBPqVzmc[/youtube]
Gyppie has several hot songs out right now – Lip Lip on - Cranberry Riddim, One More Time on - Live In Love Riddim, Baby Baby with Tidal and Karma on Blessings Riddim. So Good!
[youtube width="640" height="344"]http://www.youtube.com/watch?v=tXs-gE0mMpc[/youtube]
Summer Bubble Riddim,a refreshing Summerish riddim, several artists voicing on it , favorite : Chevaughn's beautiful voice and lyrics in – My Only Desire.Tuuuune!Produced by Jason A. Farmer and Preston Stuart
[youtube width="640" height="344"]http://www.youtube.com/watch?v=oYQBVLhaO0w[/youtube]
New single from General Bounty Killer -Real Deal on Aurora Skies Riddim.Produced by SoUnique Records[youtube width="640" height="344"]http://www.youtube.com/watch?v=IMVtopu2DHA[/youtube]

A likkle preview from the official video soon coming from Specialist Ft Spice- Come Wine. Really Maaaawd!
[youtube width="640" height="344"]http://www.youtube.com/watch?v=VVkcSg6JSmY[/youtube]
New Specialist. Nuh Afraid Of Nobody. Going Hard.
[youtube width="640" height="344"]http://www.youtube.com/watch?v=0LkO9wzvMC0[/youtube]
Konshens is always so on point. New song  Stop Sign- Gyal A Bubble Part 2 on Stop Sign Riddim.Craaaazy.
[youtube width="640" height="25"]http://www.youtube.com/watch?v=Tm8ZNQ0DPEM[/youtube]
Kush Heights. Aidonia. He is in love with the kush. Black Spider Productions. Hot Beat . This is a hot one!
[youtube width="640" height="344"]http://www.youtube.com/watch?v=DoYDlwuxwLk[/youtube]
Intense. On an Imperial riddim. Check out the Official Video for Don't Test, a gun chune from Alley Cat.[youtube width="640" height="344"]http://www.youtube.com/watch?v=E0_X_YzUsqc[/youtube]
Khago is on fire right now and feeling sexy voicing on a lot of riddims .He 's on Juicy riddim with the controversial song Three sum, on Cry Myself To Sleep on Blessings riddim, on Coolie Gal riddim with Gangsta Gallis, and on The Weekend riddim with Fuck Summer.
[youtube width="640" height="25"]http://www.youtube.com/watch?v=bNLS8brYMvY[/youtube]
Assassin ain't feeling Khago right now. His reaction to Three Sum is called Bun Freaky Act. Educational Tune.
[youtube width="640" height="344"]http://www.youtube.com/watch?v=biq1rNFU5g0[/youtube]
Official video for Charlie Black – House Party. Pow!
[youtube width="640" height="344"]http://www.youtube.com/watch?v=BHzSuPTF4Jg[/youtube]
Zayne's hot single – My Hero, produced by Frenz For Real Productions was previously released in late 2011. A very catchy spiritual song that celebrates Jah. This is the official video.
[youtube width="640" height="344"]http://www.youtube.com/watch?v=aPam_e-X1pM[/youtube]
real deal