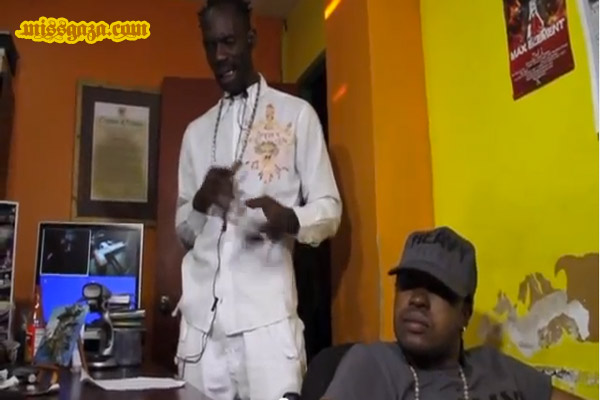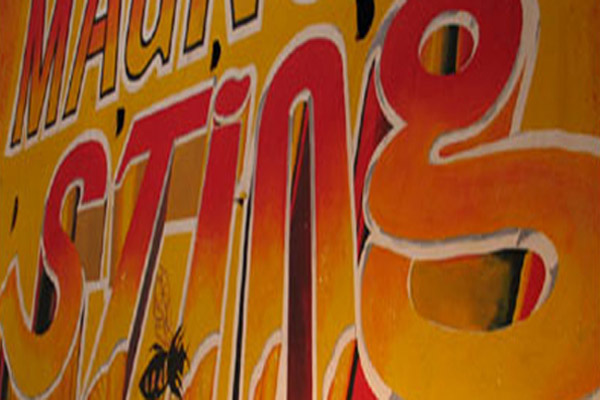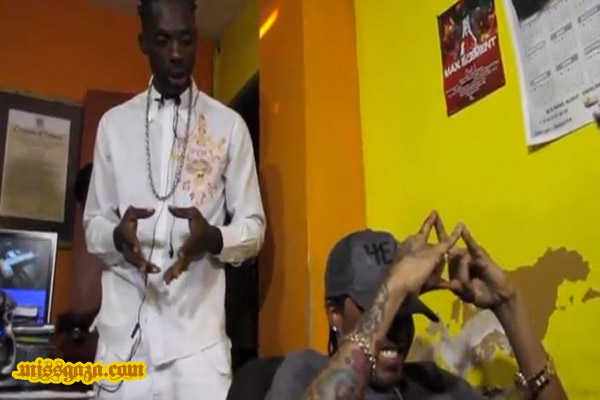 Last week Ninja Man surprised everyone! He rolled up at the Supreme Promotions headquarters in Kingston with Down South Records boss, Josef Bogdanovich.
In the video posted below you'll witness Don Gorgon back in full action at Sting's office with Tommy Lee Sparta in the audience! Living legend Jamaican star Ninja Man will make you laugh really hard when you 'll hear him sing and imitate Tommy Lee and Sparta is cracking too. Ninja Man is irresistible!
Ninja Man tells Sparta he want to see him raise but he still has a problem with the word demon.
In his monologue Ninja Man doesn't hold back anything and he even tells Tommy Lee he is good friend with his father and he gives Sparta some advice on his lyrics and how to send the right messages to the new generations, and of course he's bringing back memories of when he and Super Cat were running Sting.
Supercat Ninjaman Clash – Sting 1991 



Tommy Lee Sparta is listening. Impossible not to laugh with Ninja Man, even for Uncle Demon.
Sting 2012 –  Ninja Man At Supreme Promotions Office In Kingston with Tommy Lee Sparta 
Sting 2012 – Ninjaman Tommy Lee at Supreme Promotions
Tommy Lee Sparta – The Outbreak  A mix of his latest hits and official videos By 

DjKuttz  from Toronto
real deal