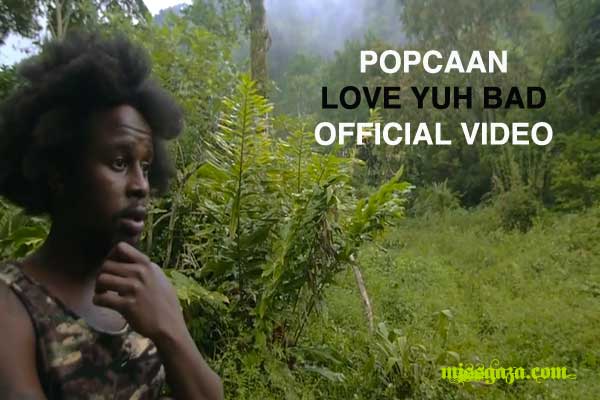 Brand New! Popcaan debuts a new official music  video for "Love Yuh Bad" which is the second single from Popcaan's album "Where We Come From".
"Love Yuh Bad" is produced by Dre Skull, the video is directed by Nile Saulter , brother of Storm Saulter, produced by Carleene Samuels  and the creative direction  is by Susannah Webb.
"Where We Come From" is the debut album from Jamaican superstar Popcaan.
Executive produced by Dre Skull and featuring productions from Dre Skull, Dubbel Dutch, Jamie Roberts, Anju Blaxx and Adde Instrumentals, Popcaan's first full length offering sees his signature melodies and uplifting tones on thirteen original tracks.
As musicologist Wayne Marshall writes in his essay on the album:
"Where We Come From" gives voice, as the best reggae does, to the contradictions of life in a society rife with inequities and yet so rich. Whether odes to the ghetto or the good life, Popcaan's lyrics bring realist portraits and utopian visions into dynamic tension. Songs about struggle and sex and happiness occupy the same space because they do. And whatever the topic, Popcaan's infectious positivity comes through.
Poppi is  in great shape while rolling hot grabbaz non stop in beautiful Jamaica while serenading his boo.
Watch Popcaan "Love Yuh Bad" OFFICIAL VIDEO (Produced by Dre Skull)
real deal