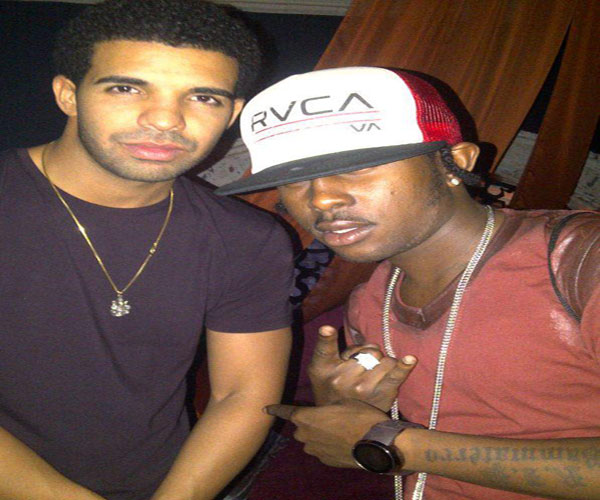 Popcaan was in Canada again, at the beginning  and during part of the month of August for several live shows like Caribana, Montreal International Reggae Festival,  then he was in Hamilton, Winnipeg, Ottawa and London. After Canada the deejay  appeared in  the Caribbean, and Europe.
It was a long performance-filled Summer for the deejay that included also a  two-week European tour, several Caribbean shows like Martinique, Guadeloupe, Trinidad and good performances at Reggae Sumfest and Dream Weekend,in Jamaica just to name a few.
The deejay said, "It's been a crazy summer but mi give thanks, especially to all di fans that show up and pack di shows. Di fans dem mad, dem fry. Canada always shows me nuff love; respect to the Canadians fans straight."
Popcaan Live In Hamilton Canada @ Club 77 August 17th 2012 [youtube width="640" height="344"]http://www.youtube.com/watch?v=L8kOi_WWStc[/youtube]
While in Canada Popcaan met with hip hop artist Drake, and he also went to Drake's third annual OVO Fest. OVO Fest is Drake's yearly concert hosted in his home town Toronto and this year featured the likes of Nicki Minaj, Rick Ross, Snoop Dog, 2Chainz, The Weeknd and Meek Millz.
Drake already  tweeted Popcaan's lyrics in more than an occasion. Popcaan said  "Meeting Drake was good; he's cool and wants to come to Jamaica again. Him rate my 'Yiy Change' mixtape. His whole crew knows the mixtape well. He likes my music and knows all di slangs," Popcaan added.
Popcaan Live at Coconuts In Toronto/Vaughan Ontario Canada[youtube width="640" height="344"]http://www.youtube.com/watch?v=C5tIyf272Lk[/youtube]
Popcaan latest music includes recently released Bay Badness for TJ Records, A Mi Baby Dat for UIM Records, coming soon Me Caan Believe for YVP Productions and a track on ZJ Liquid's 'Pre-Release' riddim.
Popcaan – Nuh Outlaw -Pre-Release Riddim




Produced by H20 Records/ZJ Liquid

[youtube width="640" height="344"]http://www.youtube.com/watch?v=LZuO4NjV844[/youtube]
On September 1, Popcaan will host a 'Back to School' treat in the 3West community of Portmore, St Catherine. The treat will include school item giveaways, fun rides and games for children and entertainment by popular artists.
Popcaan says, "This is my small way of giving back to my community, to help the parents with some of the expenses by giving school bags and books and also to give the children some fun before the serious school work starts." That's so nice!
Popcaan – Yohan Blake Tribute Dream Dub AUG 2012   [youtube width="640" height="344"]http://www.youtube.com/watch?v=1OnYDEndTFc[/youtube]
real deal