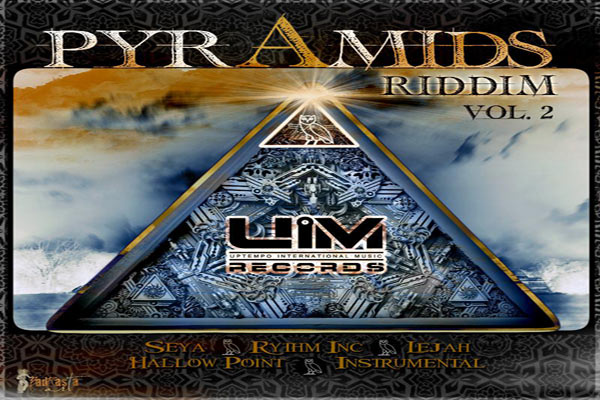 UIM Records just released Pyramids Riddim Vol 1 and new music featured in volume 2 is already out!
Enjoy below a new DJ free mix of the full Pyramid Riddim Vol 2. Voicing on Pyramids Riddim Vol 2 Jamaican reggae dancehall artists Seya, Rythm Inc, Lejah & Hollow Point.
As the prior Pyramid Riddim Vol 1. this is a really good riddim full of feelings, social commentary songs and Vol 2 is no exceptions. All the artists featured on it deliver new sweet catchy songs with a message. 
Listen to the free Pyramids Riddim promo mix posted below and check out also the track listing posted with the i-Tunes link to buy the full riddim so to support your favorite Jamaican producers and artists that worked on it!
STREAM OR DOWNLOAD PYRAMIDS RIDDIM VOL 2 -UIM RECORDS MAY 2013 PROMO MIX
PYRAMIDS RIDDIM VOL 2 TRACK LISTING
1 – SEYA - CLOUD 9
2 – RYTHM INC - TAKE ME AWAY
3 – LEJAH - GHETTO YOUTHS
4 – HOLLOW POINT - FRENZ & FOES
5 – UIM RECORDS - PYRAMIDS RIDDIM VOL 2 INSTRUMENTAL VERSION
real deal