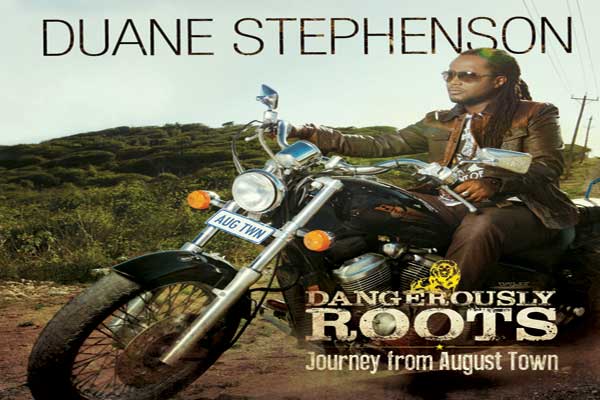 Roots Rock Reggae crooner Duane Stephenson
is very pleased with the current success of his latest album project 'Dangerously Roots' with US Based Record Label Kong Star Records.
The reggae album features collaborations with noted Reggae stars; Luthan Fyah, I Octane and Tarrus Riley.Luthan Fyah. It was released digitally in late September and peaked at the number 4 position on the Billboard Reggae Charts.
Duane Stephenson definitely isn't slowing down with the sharing of this positive musical content worldwide and is gearing up to leave the island for Sunrise Florida later this week.
Duane is set to perform at the Grace Jamaica Jerk Festival on Sunday November 9 at Markham Park in Fort Lauderdale; alongside Dean Fraser, Tarrus Riley and the Black Soil Band, Inner Circles  among others.
This is his first time performing at this annual event and already is anticipating that fans from the US and the Caribbean diaspora will enjoy the sweet reggae music that he will bring.
"The Jerk festival is always a great show, and once you appreciate good quality music you will appreciate my performance this weekend; real, roots, rock reggae music" Duane affirmed.
Duane also recently performed for a good cause at the Live for Faith Charity event held at the Café Delight in Kingston. Executed by the Rotaract Club of St. Andrew, the concert supports the Jamaica Cancer Society and has been staged since 2010. Duane was honoured to be a part of that project.
"it's always good to support great initiatives like the Live for Faith Concert and the causes they support. Cancer is a dangerous condition and if I can assist those who need treatment then I am all in"  Duane said.
Duane has his roster full until the end of the year as well, making appearances at events across the island including; the Child Development Commission project at Emancipation Park on November 19, and the Courts Jamaica Road Show at Mandella Park on December 12.
Watch Duane Stephenson – Cool Runnings Official Music Video
real deal