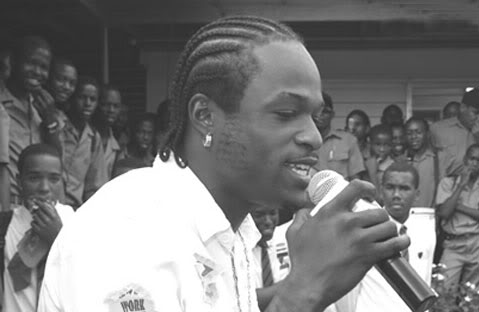 Shawn Storm, Portmore Empire's Artist, spent 10 days at Constant Spring Police Station, downtown Kingston,

and his recent closest contact with that environment inspired him to write several new songs.
The story. Shawn Storm told the Star that police arrested him for jumping out a car with a weapon and rubbing a vendor and then running away. He read the story on The Star  newspaper where they were saying police wanted him to turn in so he went to  the police station where is being held for ten days with no case or any real formal charges against him so Court and Judge ordered his immediate release.Luckily the incident didn' t have any repercussion on his career and he's actually coming out with mad new songs on new riddims.
Here some of his new releases.
Cheat Again on the Real Spazzie rhythm {Hot Hot Hot}, Gal Yuh Nuh Beg on Macho Kids Get Real rhythm and Dem Badmind, Seh She Caan Get Enough, Tell Everybody and Gal Waan Roll With Me all being done for producer Notnice.
SHAWN STORM – CHEAT AGAIN[youtube width="640" height="200"]http://www.youtube.com/watch?v=_5XMbQPeMPA[/youtube]
SHAWN STORM – BAD MIND[youtube width="640" height="200"]http://www.youtube.com/watch?v=EMkaRQ037Ic[/youtube]
real deal