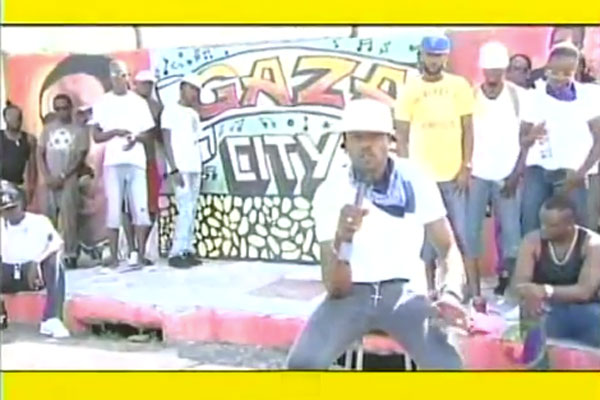 We posted not too long ago a mixtape dedicated to incarcerated deejay Shawn Siva Storm, real name Shawn Campbell – click here to listen or download and, at the beginning of this month of May 2014, a new dancehall mixtapetitled – Shawn Storm The Documentary – Preview – dropped pon youtube.





Mixed by Dj Slick – the Original Portmore Selector, and arranged by Sikka Rymes, this mixtape has a long intro and also tells a story, Shawn Storm's story, and you can hear it in full posted below.
VYBZ KARTEL & PORTMORE EMPIRE – EMPIRE FOREVR – OFFICIAL MUSIC VIDEO 



Shawn Siva Storm, a recording Jamaican dancehall artist, member of Kartel's Gaza Portmore Empire, delivered severalgreat hits, with the biggest hit song probably being "My Life", a tune where Shawn Siva Storm sings his life story and the importance that music had  in his own life, and what it did for him and his mom.
My Life - became a big hit in Jamaica with its own official music video, as "Clarks", another dancehall music video where Shawn Storm deejays with the whole Gaza Camp, and Empire Forever with the latest Empire's artists. Another Storm song that did really good is "Real Man" on the Lost Angeles Riddim, the riddim that gave a big push to all the Empire artists including Popcaan and Tommy Lee Sparta.
VYBZ KARTE & PORTMORE EMPIRE – CLARKS  OFFICIAL MUSIC VIDEO



Shawn Storm refused a deal that was offered to him to shorten his sentence in exchange of informations about Kartel's case, he never signed it. Read more about that here.
LISTEN TO SHAWN STORM OFFICIAL MIXTAPE THE DOCUMENTARY – FULL- MAY 2014 
real deal