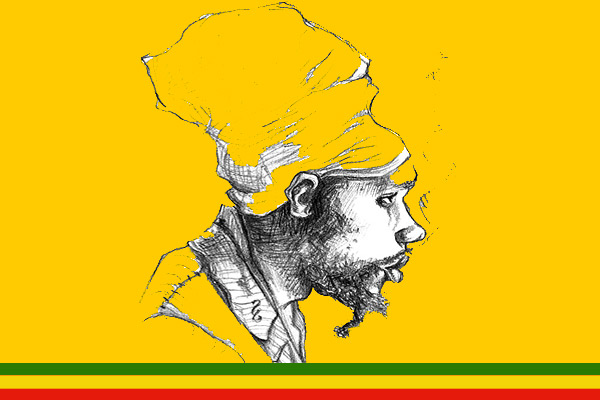 International Reggae Artist  Sizzla Kalonji is finally home! He was dismissed from the hospital this past sunday and he 's not 100% yet but he's recovering well the motorcycle accident that involved him a couple of weeks ago when he was thrown off his motorcycle and he spoke for the first time.
Sizzla Kalonji's accident occurred on August 24th when a bike he was riding along Runaways Bay in St. Ann crashed into a bus that tried to overtake him. The bus caused Sizzla's motor cycle to swerve; causing the singjay to lose control of his bike & he was thrown off it by the bus, which sped off following the collision. Sizzla was rushed to the St. Ann's Bay hospital & later transported to a Kingston based hospital to treat several serious injuries including a broken collarbone, broken ribs & internal bleeding suffered as a result of a ruptured liver.
He's recuperating well but needs more time to fully recover.  He also talked for the first time after the accident to the radio show "Morning Call" on Irie fm expressing gratitude for life and insisting things could be a lot worst."Well, actually yuh kno seh a di duty mi deh pon enuh & mi neva stop yet enuh. Simple tings happen and all we got to do is be cautious & give thanks & praise on to di Most High, it coulda been worse, but we here," Sizzla intimated. Sizzla also thanked his fans for their well wishes during his stay in hospital.
[youtube width="640" height="344"]http://www.youtube.com/watch?v=rq5eo2Eab7c[/youtube]
[youtube width="640" height="344"]http://www.youtube.com/watch?v=Jyth4C8edRI[/youtube]
real deal