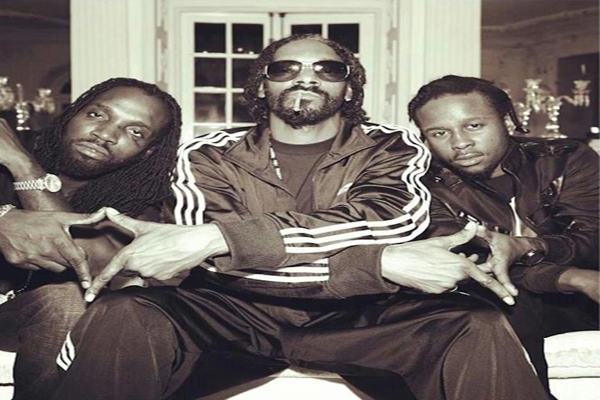 Watch this interview with West Coast legend Snoop Doog aka Snoop Lion with Jamaican music artists Mavado and Popcaan on the set of their new collaborative official video for – Lighters Up.
Snoop Lion explains why and how he involved both Gully God Mavado and unruly Popcaan.
Mavado

and

Popcaan,

were also interviewed while on the set for the official video, filmed at the Trident Hotel in Portland, Jamaica. Watch the full interview below.
Gaza Fans got a bit of cultural shock when they found out about Popcaan and Mavado recording a track together and voiced their opinions on social media, where not everybody was happy of seeing Mavado and Popcaan on the same song. The cultural shock factor was probably the main goal of this Snoop operation: to arrive and bring some sort of Unity.
So Snoop could be seen as the man that make some sort of magic happen having Mavado and Popcaan sharing the set of a international music video. Ok Diplo Ok Dre Skull. We feel you. The song is not bad for its time, as this new Mavado Popcaan friendship…well, let's see how much will it last.
SNOOP LION, POPCAAN, MAVADO INTERVIEW ON ER – JAN 2013
SNOOP LION VERSATILE POPCAAN & MAVADO LIGHTERS UP VIDEO Jamaica 2013
real deal