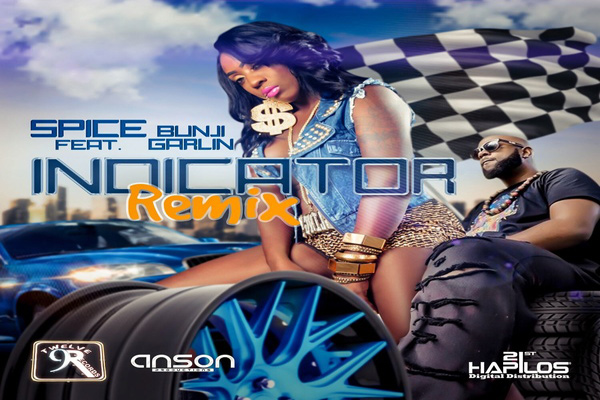 Anson Productions – Twelve 9 Records presents Spice hit bound single "Indicator" the soca remix!
Charting worldwide, the hit single by billboard dancehall star Spice, the baddest female in dancehall music, now features multi-award winner and soca star Bunji Garlin on the scorching soca remix.
Spice already had the official music video for Indicator in her solo dancehall version and few weeks ago the a new music video for the Indictor Soca Remix came out.
The Soca remix Indicator video has been produced by Zj Spark of Twelve 9 & Anson, while the music video was filmed by Akeil Elmo Claverie and Montage Productions. Directed and Edited by LOT Entertainment
Distributed by 21st Hapilos Digital, "Indicator" is out now on iTunes and you can get it clicking on the banner below.



WATCH SPICE INDICATOR SOCA REMIX FT BUNJI GARLIN – OFFICIAL MUSIC VIDEO
real deal