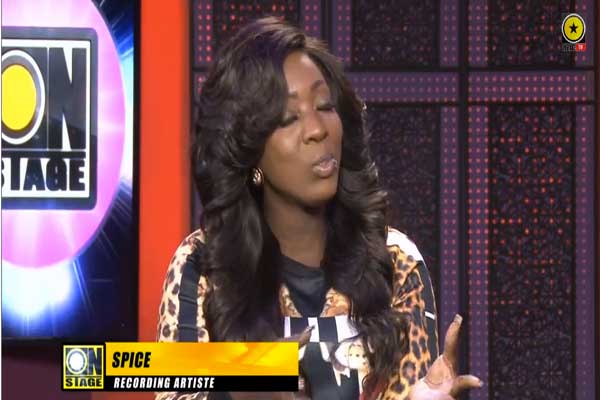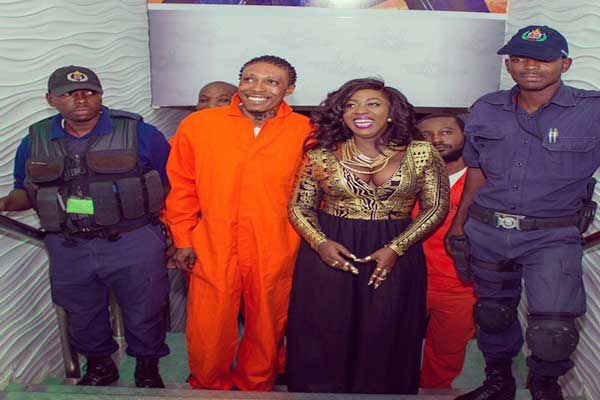 Spice is no doubt one of the baddest woman in dancehall music and her latest single featuring Vybz Kartel Addi Innocent – Conjugal Visit – paired with the official video took dancehall and fans like a storm.
Already topping the airwaves in Jamaica and Internationally, the new single and the video were both released last week and quick became the hottest topic in dancehall music.
Spice held a video launch party at Chris Gayle's Triple Century Sports Bar in Kingston last week, bringing along the Vybz Kartel look-a-like that appears in the Conjugal Visit video which also features some old footages with Spice and di real Vybz Kartel, from their previous video shooting for Ramping Shop, Spice & Kartel biggest hit!
Spice, recently remarked that World Boss is the hottest artist in dancehall  despite being behind bars.
"Right now Vybz Kartel is the hottest artist even though he is in prison," Spice said.
Spice went Onstage Tv with Winford Williams and talked about the new single,how it happened, when it was recorded, and all sort of reactions from the fans. Spice says the new single is doing extremely well and it reminded her of their Romping Shop success (minus the controversy). The songs is produced by TJ Records and will be the lead single of her upcoming EP that will drop in December.
Spice speaks highly of Addi and after her video launch with the Kartel look alike she imagines how crazy it will get when the real Vybz Kartel will come a road. Boom!! 
Spice is  blessed with being fresh, talented and original artist always upt to the time as Kartel would say! She is also acting  in the movie Destiny . Hear it all in Winford's interview posted below

SPICE INTERVIEW ONSTAGE TV WITH WINFORD WILLIAMS NOV 2014
real deal