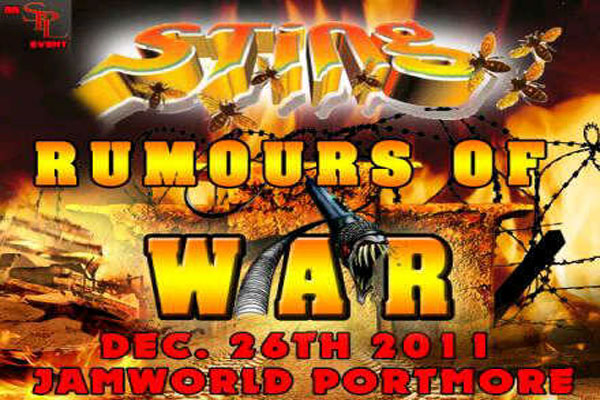 Sting Fever? Here we go, more videos feeds from the Biggest Reggae Show On Earth on Boxing Day. Di Gaza youth represented on Sting's stage. Big ups Popcaan Hotskull & Tommy Lee – Gaza Sparta.
Gyptian performance at Sting  Jamaica 2011!

Bounty Killer full performance at Sting Jamaica 2011.

Aidonia & The J.O.P at Sting 2011 Jamworld Portmore Jamaica.

Specialist Vs Hurricane Sting 2011 Jamaica 

Blak Ryno on Sting's stage 2011 Jamaica.

Tommy Lee Gaza Sparta on Sting's 2011 stage. He started bigging up Vybz Kartel and doing his hit Warm Dem and Shelley X-Mas.He did some nice acappella.Gazaaaaaaa.

real deal