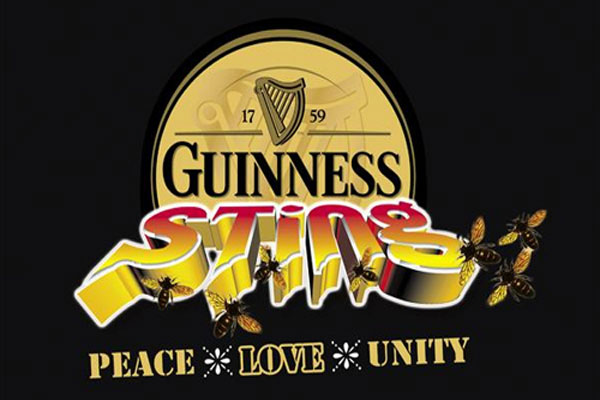 Sting 2011 fever? I hear U, same here. Compared to other editions of the Show this year Sting looked a bit down but always better than last year for sure!
Without Kartel (and Mavado) and di Gaza being part of any clash the wars  expected included Twins of Twins vs Tony Matterhorn, Iyara vs Deva Bratt, Kiprich vs Merciless and Bounty Killer.
Beenie Man didn't go.Mavado didn't go. I-Octane didn't go and also Spice didn't go. Kiprich went dressed properly for di war and  murdered Merciless, who took forever to show up on stage. Not sure but apparently Lyara won over Deva Bratt while Tony Matterhorn destroyed the Twins that looked lost for a minute. At the end of the day Bounty Killer  took Sting 2011. Without di Teacha …it was written. More videos soon.
Iyara vs Deva Bratt full performance updated fi Sting 2011[youtube width="640" height="344"]http://www.youtube.com/watch?v=f7y9S-BFUAI[/youtube]
Kiprich message for Merciless before Boxing Day[youtube width="640" height="344"]http://www.youtube.com/watch?v=W_SeZB2Y580[/youtube]
Merciless Vs Kiprich Clash Sting 2011. Dressed properly for the war Kiprich called Merciless di grandfather and made jokes cuz he took forever to show up on stage. Kiprich U rock![youtube width="640" height="344"]http://www.youtube.com/watch?v=pwE9lNmBKPo[/youtube]
Check this out Twins of Twins dressed Star Wars style vs Tony Matterhorn.At some point Tony Matterhorn is also questioned by police on the side of the stage maybe for smoking…Tony Matterhorn has words for everybody : he bigs up di World Boss and he also says he is not dissing Bounty Killer, which he called his General before starting the clash.[youtube width="640" height="344"]http://www.youtube.com/watch?v=Yy8ZX2YLrHg[/youtube]
Popcaan Performance all alone on Sting's stage all pimped out in white. {who dressed U Hotskull?} Poppy didn't take part to any clash but he really did an amazing performance bigging up di Gaza and di World Boss.[youtube width="640" height="344"]http://www.youtube.com/watch?v=OoHqD_UyjFk[/youtube]
Blak Ryno aka Ryno di Stinger aka Ryno Performance at Sting 2011 Portmore Jamworld Dec 26. [youtube width="640" height="344"]http://www.youtube.com/watch?v=QMDHuQpoaJM[/youtube]
Bounty Killer performance @ Sting 2011[youtube width="640" height="344"]http://www.youtube.com/watch?v=PTzF_Dbs_xI[/youtube]
real deal