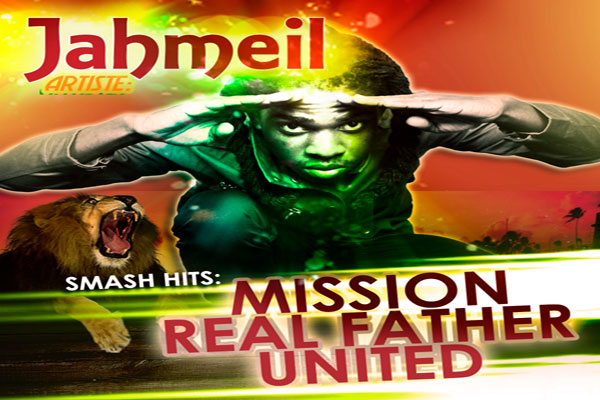 Stream or download below some reggae songs from young and talented

Jamaican Reggae Artist Jahmiel

.
Jahmeil just dropped his EP  -Mission – that includes the smash hits like Mission, Real Father, United.
Given the quality of his work and his young age we have to assume

Jahmeil 

is on a

Mission
t
o survive & conquer new fans and followers with
this great debut Ep that features 6 great reggae dancehall tracks produced by some of the best productions teams.
Lee Milla Productions produced Mission, Notnice Records produced 3 of the six tracks featured in the Mission Ep which are :Real Father, Some Day &  Last Holiday, while United is produced by Rokus Records and Black Spida Records produced - Seniorita.
Jahmeil' s – Mission -EP is 
fresh, believe me. Stream it or grab it  below, available for free download for a limited time only. 
STREAM OR DOWNLOAD REGGAE ARTIST JAHMEIL EP -MISSION – MAY 2014



Jamaican recording dancehall reggae artist Jahmeil just had the Mission Ep Launch with Vibrant & Bugle, check some highlights of the event posted in the video below.
DWLD JAHMIEL REGGAE EP MISSION
Watch Jahmiel Mission EP launch Part2 with Bugle and Vybrant

real deal