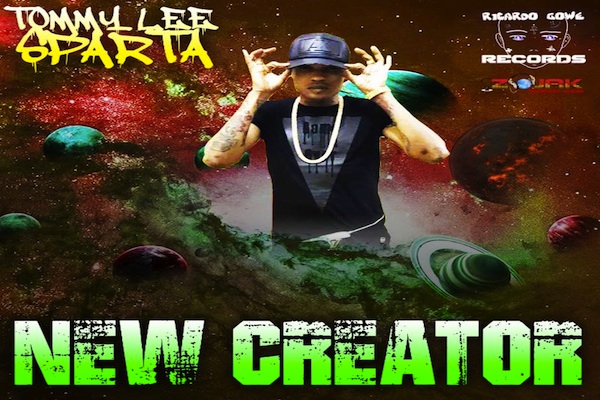 Jamaican Dancehall artist Tommy Lee Sparta, real name Leroy Russell, is starting the new year with a boom.
Tommy Lee Sparta

& Ricardo Gowe Records present "New Creator," a 9-track album featuring hit songs like "Bad Gal Duppy", "Happy Life", "Destruction of Man", and many unreleased tunes like "New Creator", one of the biggest songs on the album, that you can stream below!!

Check out at the bottom also the brand new music video forTommy Lee Sparta, for the single "Happy Life" and don't miss the full interview with the man of the hour, the producer behind Sparta's awaited album, Ricardo Gowe, posted after the stream, with the producer talking about the record and the music label he founded.
The gothic dancehall artist, considered one of the favorite Jamaican deejay by the people, dropped the official music video for his single "Happy Life", one of the project 's main singles.
Dancehall music lovers and fans of Sparta have been awaiting for this project to drop since Sparta announced the album a couple of years ago Onstage TV, during an interview with popular Jamaican host Winford Williams hinting his fans that an album was on the making.
A very prolific recording artist, Tommy Lee Sparta, real name Leroy Russell, the artists that seeded a new style inside dancehall music, with his gothic style, has so many popular singles out since the start of his career in Vybz Kartel's Portmore Empire back in 2010 with the dark banger "Warn Dem", that fans are very curious to know which of his latest popular songs from Uncle Demon made the cut in the brand new album.
Check the full track listing for Sparta's "New Creator" studio album posted after the full stream , and support the music artist and the music producer purchasing your copy of the album clicking in the iTunes banner on this page.
Distributed by Zojak World Wide the new album will be hit digital outlets on January 5 2018, today, you can order Tommy Lee Sparta's"New Creator" Album below.
STREAM TOMMY LEE SPARTA ALBUM NEW CREATOR RICORDO GOWE RECORDS JANUARY 2018
TOMMY LEE SPARTA "NEW CREATOR" ALBUM TRACK LISTING
TOMMY LEE SPARTA PON DI ROADSIDE
TOMMY LEE SPARTA SLOW DOWN
TOMMY LEE SPARTA HAPPY LIFE
TOMMY LEE SPARTA LOVE YUH
TOMMY LEE SPARTA BAD GYAL DUPPY
TOMMY LEE SPARTA DESTRUCTION OF A MAN
TOMMY LEE SPARTA  NEW CREATOR
TOMMY LEE SPARTA GHOST BUSTER
TOMMY LEE SPARTA WE ARE HEROES
WATCH TOMMY LEE SPARTA HAPPY LIFE MUSIC VIDEO PREMIERE RICARDO GOWE RECORDS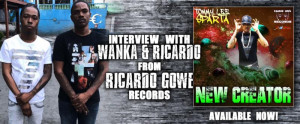 JAMAICAN MUSIC PRODUCER RICARDO GOWE RECORDS INTERVIEW
When was Ricardo Gowe Records founded and how did it all come together?
The company was founded October 13, 2015. From a tender age growing up we had a love for music, mainly because our bigger family members had sound systems along with the famous snipper studio that was just up the road from our homes, so it just grew with us to have a love for the music.
Tell us a bit about your new release, "New Creator," by Tommy Lee Sparta.
The track New Creator is mainly a rebirth of Tommy Lee Sparta, it has a vibes like Uncle Demon or even Psycho which shows his gothic side because he's a gothic dancehall artist, it shows a 2018 gothic side of Tommy Lee Sparta. The album, New CreatoR really means a brand new Tommy Lee Sparta that comes bigger and harder for 2018 and beyond, new styles and new flows to take over the future


Can you describe your musical style, and how it is unique?
Our musical style, the style of Ricardo Gowe Records is an outer space, out of this world style. Remember, we're young so we tend to listen to a lot of rap and different music so we fuse all that now a day styles and work ethics of a slave in our day-to-day craft and so we go harder than we even know how to.
Do you have any new projects with specific artists or producers that you'd like to mention?
We have a lot of new projects but for now let's keep it in suspense…
Do you have any new anything else you would like to tell to the people?
We'd like to inform the people to view the videos from the album,purchase and support reggae music, dancehall music and just put God first in everything they do.
real deal