TURBO MAX PRODUCTIONS PRESENTS THE STREET HUNTER RIDDIM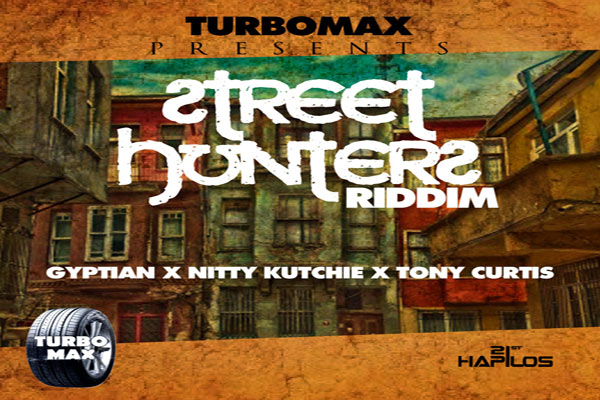 Listen to a new dope reggae dancehall riddim coming out of Jamaica tited Street Hunters riddim and produced by Turbo Max production.
Posted with the full mix available for free download – Street Hunters riddim is a a super smooth reggae riddim that came out at the end of February 2013 and features three gifted Jamaican reggae artistsand it's brought to you by 21st Hapilos Digital Distribution.
Voicing on Street Hunters riddim are Jamaican regage artists Gyptian, Nitty Kutchie & Tony Curtis deejaying conscious tunes for the youths with words of advice for all the hustlers out there. Refreshing.
LISTEN TO / DOWNLOAD STREET HUNTERS RIDDIM PROMO MIX – TURBO MAX PRODUCTIONS -2013
STREET HUNTERS RIDDIM TRACK LISTING
01 – GYPTIAN – INNA DI STREET
02 – NITTY KUTCHIE – GO GETTA
03 – TONY CURTIS – CALL ON JAH
04 – TURBO MAX PRODUCTIONS – STREET HUNTERS RIDDIM VERSION
Street Hunters Riddim is now available on itunes.
real deal