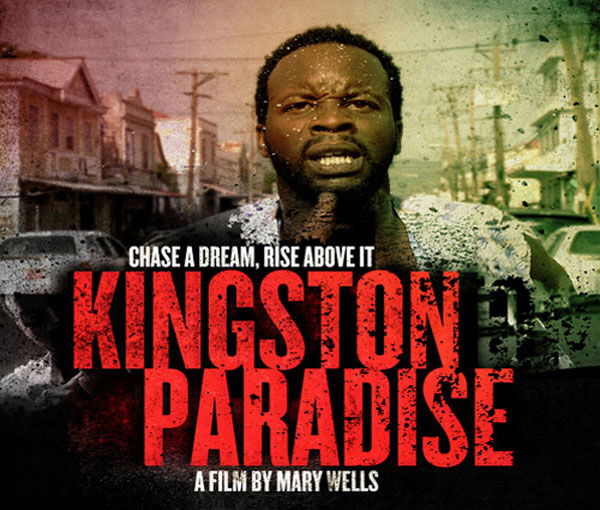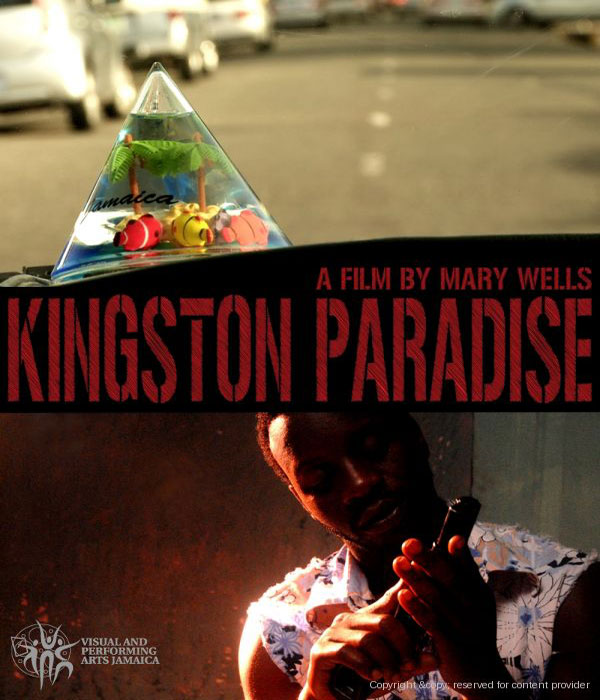 Jamaican music fans and fans of beautiful Jamaica make sure to check out another action movie that center on life in Kingston.
In desperate, chaotic and violent inner-city Kingston there are few choices for the youth. Kingston Paradise, from Jamaican director Mary Wells is a short movie that was completed n 2009 and premiered and launched in 2010.
Shot entirely on locations in downtown Kingston, the production is pioneering new grounds since this is  Jamaica's first noir thriller. The film continues in the successful tradition of Jamaican urban dramas such as The Harder They Come, Dancehall Queen and Third World Cop, but Kingston Paradise adds to those elements some unique visual style along with unexpected plot elements.
"Kingston Paradise tells a funky off-beat story with serious drama, exciting action, funny moments, and a philosophical twist," says Mary Wells, who also wrote the script for the 90-minute film.
The story of Kingston Paradise revolves around Rocksy,a young Jamaican taxi driver who survives the edgy streets of downtown Kingston by hustling and pimping with his prostitute Rosie and his friend Malt. They all have dreams of the Caribbean  paradises and the glamorous fast life, like in that paint hanged on their wall.
Hyped up by those dreams they at some point spot a fancy sports car parked close by to where they live and  they plot to steal it to resell its parts. But when they finally get to hold the car, they don't know how to sell it 
And from there on they will be on a different path forward how to find their own paradise.
The cast of Kingston Paradise consists of a mix of professional Jamaican actors and emerging local talent, and also  veteran actor Munair Zacca (Live and Let Die, Royal Palm Estate, Countryman – click here to watch, Shottas).
There are also two cameo performances of Demarco and Wayne Marshall in the background. Let's hope this movie will be inspired the youth while going viral in 2012.
Watch Kingston Paradise Trailer
real deal