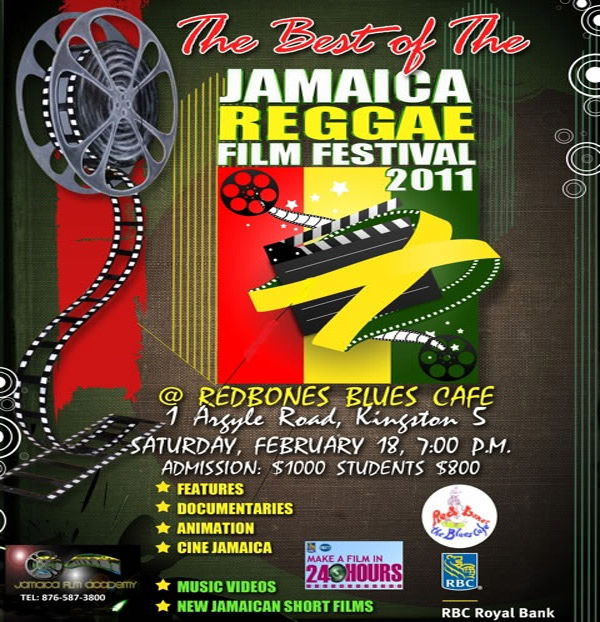 This year Jamaica Reggae Film Festival celebration was held on February 18, in New Kingston, at the RedBones Blues Café. The event featured last year's award winners with "The Best of the Reggae Film Festival 2011."
Last year winners flicks were screened in the Movie Garden of RedBones Blues Café, including: Mustapha Khan's Rocksteady, which won last year's Best International Film Award; and Steven Riley's Fire in Babylon, a brilliant documentary which won the Best Documentary and Outstanding Film Award at last year's show.
Man Free, 2010′s Best Documentary winner, directed by Kinsey Beck with comments by Perry Henzell, was also among the films shown that night.



Selections from the 'Make a Film in 24 Hours' with Christopher Byfield, last year's winner of the title and from Dutty Bwoy, the  series from Reinardo 'Mental' Chung's, was also part of the screening.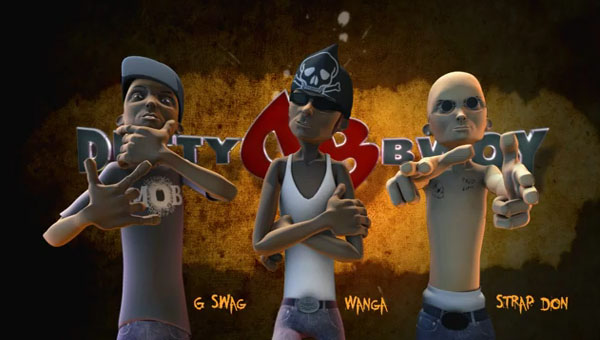 Chung impressed the judges last year with Bad Influence – an eight-minute 3D computer-animated film which took home the Digicel Animation Award.
Chung revealed he is always been interested in animation and 3D animation. It was this interest that prompted him to learn that skill and get good at it. His series, Dutty Bwoy, has became viral quickly. Dutty Bwoy focuses on Dancehall culture and also features animated versions of Dancehall stars.
The series is about three troublesome characters: Strap Don, Wanga & G Swag. These three always seem to have an interesting experience each time they link up… the series also features characters based on actual celebrities
Dutty Bwoy's creator believes the Jamaican film industry has the potential to become an international phenomenon,like it is already for Jamaican music.
Jamaica Reggae Film Festival is a cultural and vibrant  appointment  that deserves attention and will  surprise you with a line up that will get even more interesting for its staging  set by Jamaica Film Academy for April, when there will be also a guest screening of an international film starring Academy Award-winning actors and actresses. Stay tuned for more.
Watch Man Free trailer, Best Documentary at Jamaica Reggae Film Festival 2010

.



Fire In Babylon Trailer



real deal