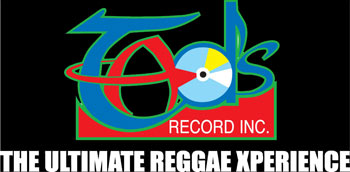 Tad's Record continues to lock the city, with one of its flagship various artists' compilations, The Hit List Vol. 6.
The hits continue to find their home on this exceptional musical collection, and the sixth volume has lived up to the hype and in some regards set a higher standard of style and versatility.


Featuring the riddims and artists which have dominated the airwaves and created the energy and amusement for the Dancehall scene, The Hit List Vol. 6 is a vault for chart-topping songs.

Dancehall veteran Mavado unlocks the vault setting the foundation for the alluring tuneful tracks on The Hit List Vol. 6; making his presence felt and reaffirming his position as a notable figure in this ever evolving genre.


This album would not have been a true hit list without the King of Dancehall himself Vybz Kartel; it would take more than a miracle to overshadow the impact of his dynamic presence and resourcefulness with words.
Demarco through his duo with the Teacha adds to the album's authentic feel. His flow on the riddim reminds us that this genre is not just about the beat but also about the ability of the artist to connect with the movement of the each instrument and ignite a bounce within each listener.
The Man Himself, Alkaline, is at hand with five veracious tracks, and ready to Conquer the World with his diverse sound and talent.
The Unruly Boss, Popcaan, is in attendance showcasing his high velocity yet mellow vibes. Other noteworthy features on this exquisite musical assortment are Aidonia, Style X, Fambo, Charly Black, Nesbeth, Shaggy and Sean Paul.
Every table is covered and overturned on this various artists compilation. Tunes for the ladies to Tic Toc, pon di Bike Back, or feel special and loved with the tuneful voices of Tarrus Riley and Singer J.
Ova' Dweet is an understatement! The Hit List Vol. 6 is a pulsating missile which eliminates all competition making them all totally invisible.Banga Banga Banga Banga Banga!!
Preview The Hit List Vol. 6 – Tad`s Record Inc iTunes

The Hit List Vol. 6 Track listing
1 Belt Buckle – Mavado
2 Son of a Queen – Alkaline
3 Spoil You – Alkaline
4 Frass Box – Popcaan
5 Real Queffa – Vershon
6 Ova Dweet – Popcaan
7 City – Alkaline
8 Extra Lesson – Alkaline
9 Poco Man Skank – Vybz Kartel
10 Conquer the World – Alkaline
11 Love Issues – Tarrus Riley featuring Fambo
12 Banga - Aidonia
13 Miracle - Vybz Kartel, Demarco & KeDa'
14 Give Thanks for Your Blessing – Singer J
15 Fatty – Style X
16 Bike Back – Charly Black
17 Waist Line – Shaggy
18 New Gangster – Nesbeth
19 Give Thanks for Life – Sean Paul
20 Tic Toc – Salty
21 LOL – Baby Lawd
real deal