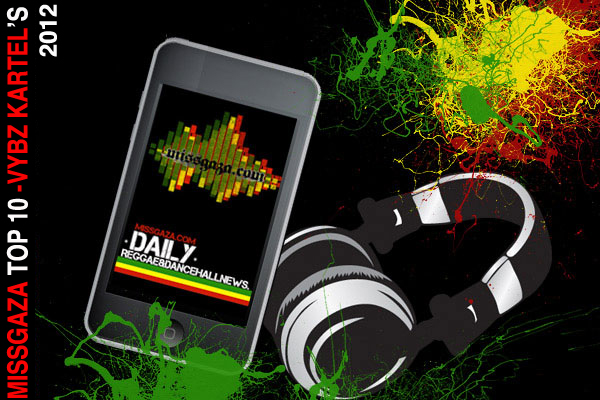 Happy Earth Strong to Adidja Palmer aka Vybz Kartel, the World Boss, The Dancehall Hero, The Gaza Don, The Teacha.
Vybz Kartel was born Adidja Azim Palmer on January 7, 1976, in Jamaica. Vybz Kartel is currently in jail awaiting for trial, since Sept 2011, when he was arrested and he will return to court later this month,when he is set to begin trial.
This is the second b-day in jail for dancehall superstar Vybz Kartel, which, even from jail, still rules the music charts, the airwaves  and is still big in the heart of his fans, not just in Jamaica…to the world.  
Vybz Kartel's music is still hitting the streets non stop and making him still one of the most relevant artists in the market right now. Here some of Kartel's hit songs, previously recorded, and released in 2012 that are in heavy rotation in missgaza playlist. Free World Boss! Boom!
*

`

VYBZ KARTEL – BORN BAD

*

VYBZ KARTEL – EVER BLESSED

*

VYBZ KARTEL FEAT GAZA SLIM – REPARATION

*

VYBZ KARTEL – PARTY VYBZ

 

*

 

VYBZ KARTEL -DADDY DEVIL
real deal