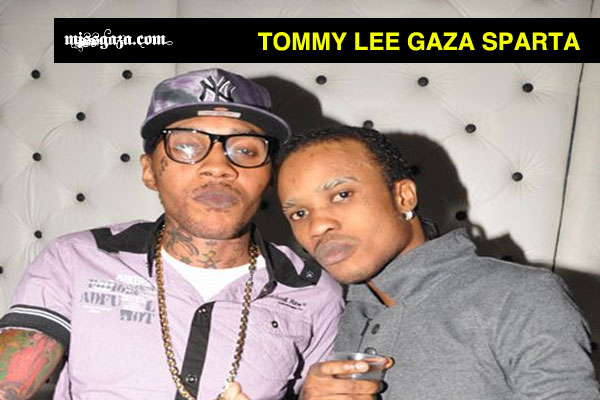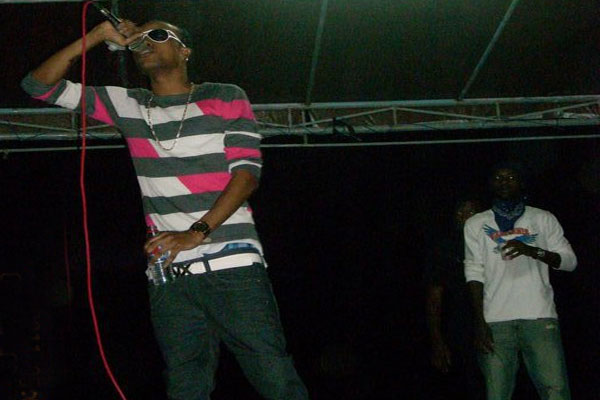 All the Gaza fans should have become familiar with the name Tommy Lee aka Mobay aka Gaza Sparta by now.
He's been officially signed with Vybz Kartel's Portmore Empire camp since 2009 but he started making a buzz for himself recently .This artist is still young but generated a lot of attention already around himself with songs like -Warm Dem – and – A Million  -on Lost Angel Riddim.
He feels good about the respect he's getting from the streets. He's also thankful for what di World's Boss have done for him. His moniker, Gaza Sparta, comes from the fact that he's from Sparta,Flankers, in St James, Jamaica. He credits his friend and fellow camp's Member Popcaan as well as Milla 9, an ex Portmore Empire member now passed to Corey Todd 's new camp, and obviously, di Teacha for his career blast. Before joining di Gaza he was mashing up stages alone untill somebody heard him and gave him a link with the Teacha. He said he waited a minute before acting on that link but as soon as he linked the camp he voiced something on a Notnice Riddim and his thing started taking off.
He credits big Vybz Kartel for improving the quality of his life and he describes Kartel like a dedicated artist that spends countless hours in the studio and works super hard. Tommy Lee is making a mark and his career  is growing fast helped by  favorable rotation over the airwaves, the fact that Gaza fans are loving his tunes and also that he performs live often and he 's good at it . About his fans he says :"My fan base is mostly youth. My fans are the future, dem can relate to mi song dem and feel my pain".
He is set to perform to Sting in December and in the upcoming weeks he will go, with Popcaan, to St Vincent. Tommy Lee is currently promoting his new singles Stocking Up The Paper on Nymphomaniac Riddim and Graveyard on Klappaz Riddim.Check him out. [youtube width="640" height="344"]http://www.youtube.com/watch?v=4g1tkjnf2UI[/youtube] [youtube width="640" height="344"]http://www.youtube.com/watch?v=PocklV2GUFc[/youtube] My Tommy Lee Favorite of all times. A Gaza love song. She Nae Nae. [youtube width="640" height="344"]http://www.youtube.com/watch?v=_tXEXXXuD6E[/youtube]
real deal