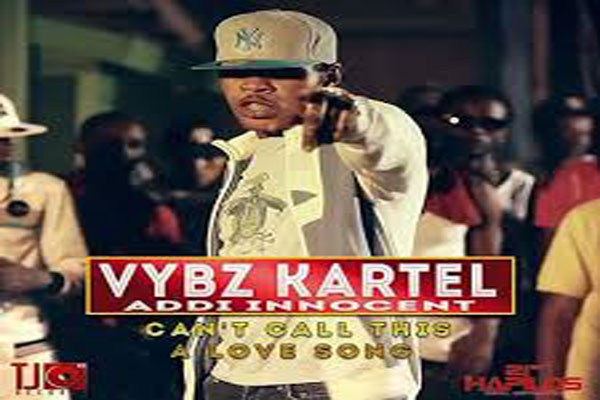 New tune from Dancehall Hero Vybz Kartel aka Addi Innocent titled – Can't Call This A Love Song – off his album latest Album  Reggae Love Songs & Other Things and produced by TJ Records.
Vybz Kartel, has been sentenced to life in prison for the murder of Clive 'Lizard' Williams. Kartel, whose real name is Adidja Palmer, is to serve 35 years before he becomes eligible for parole but the artist and his co-accused already filed petition for the appeal, read more about that here.
[fresh_button url="https://itunes.apple.com/us/album/reggae-love-songs-other-things/id874702007" size="normal" color="orange" target="_blank" class=""]BUY VYBZ KARTEL ALBUM ON ITUNES[/fresh_button]
During the month of May 2014 a lot of new releases from  Addi  are keeping the artist closer to his fans and while is impossible to forget him and his music, his myth just grows stronger.

LISTEN TO VYBZ KARTEL – CAN'T CALL THIS A LOVE SONG – TJ RECORDS -JUNE 2014
real deal