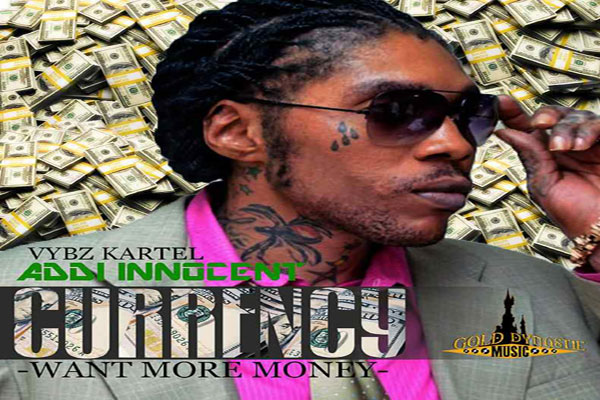 I read somewhere a funny piece where bad minds were blaming once again Kartel of something. This time his fault would be of saturating the airwaves with too many songs – and he also was blamed as the reason why a lot of quick music with no quality has been released lately.
Kind of absurd, how can you blame a man that is away from the public scene in years? He has been in jail since his arrest on September 30 201, he's currently facing life in prison, how can he influence decisions other people take, like how much recorded material to release?
He really must be still larger than life in Jamaica and to the World if any producer that has something that the incarcerated Dee Jay voiced wants to release it, even Di Genius wasn't an exception, because it's a good look for dem, beside all the bad minding, the chat, the bullshit Vybz Kartel is taking also this Summer 2014, when it comes to dancehall music, in Jamaica and the rest of the world.
Available for digital download on iTunes you can get Vybz Kartel Currency Want More Money song clicking on the banner on this page.
More so now, no matter what people say and no matter how many songs get released and even if the production lacks, is still going to be a hit if Vybz Kartel's deejays on it, because everybody is focusing on his delivery and his style and the lyrics and some people can hate and tell a lot of stories but still it is what it is, zeen.
When even producers that had bad fall out with Gaza General Kartel are still releasing music pre recorded to years before is because Adidja Vybz Kartel Palmer is still a top seller in this industry and they could still cash in some money from old recordings.
Reggae & Dancehall Music are very prolific music genders Vybz Kartel is also and always been a super productive artist with many solid hits and sale records, that's why he s s superstar, beside his legal fate, his music already made history and still is and will soon be mainstream because the man is one of the biggest underground artist of Jamaica and the world, the man is still hard to beat.
Stay tuned because Vybz Kartel's legend continues despite the bad minds, the lies and the bad propaganda.
LISTEN TO VYBZ KARTEL AKA ADDI INNOCENT – CURRENCY – WANT MORE MONEY – GOLD DYNASTY MUSIC – JULY 2014
real deal