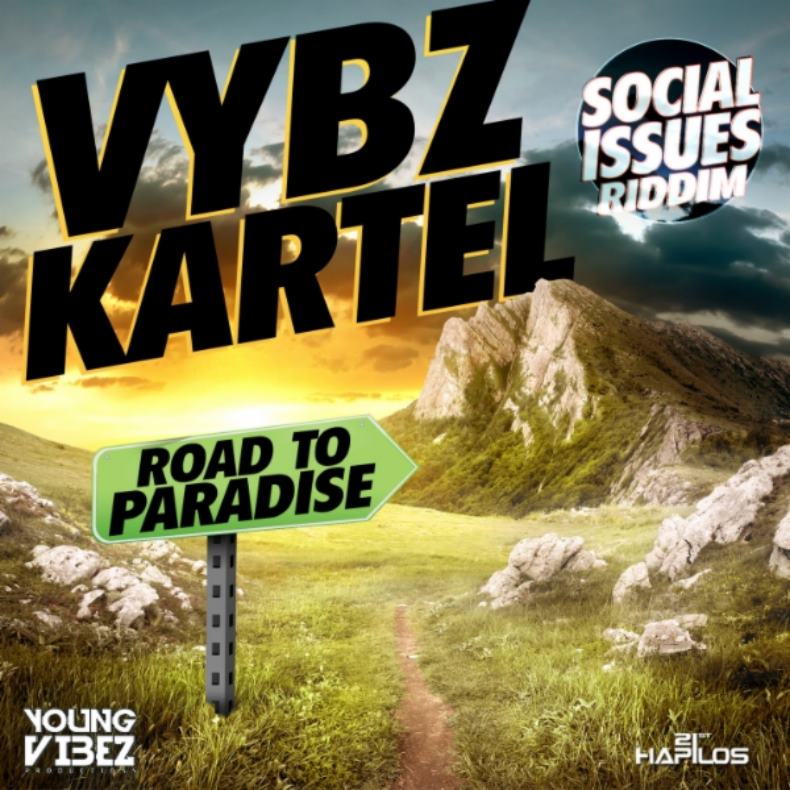 Young Vibes Production released a new Vybz Kartel's dancehall tune off the just released Social Issues Riddim.
The new Vybz Kartel's single is titled Road To Paradise" and is a song with social meanings.
Incarcerated Jamaican World Boss talks about social issues plaguing his homeland Jamaica but also any other place on earth where ghetto youths are criminalized instead than helped and educated, just because the system says so.
Since his incarceration Vybz Kartel's released a long string of dancehall reggae singles with different producers and thematics. Check out the link below for  Vybz Kartel's discography in 2014.
Social Issues riddim is a cool dancehall reggae riddim that features more top Jamaican artists and songs, get it below clicking on the iTunes banner.
Listen to Vybz Kartel Aka Addi Innocent new single Road To Paradise and check the full lyrics posted below if you want to sing along the new Addi's tune.
VYBZ KARTEL – ROAD TO PARADISE – SOCIAL ISSUES RIDDIM – JUNE 2014



VYBZ KARTEL ROAD TO PARADISE LYRICS

How dem a move like a dem one fi live life suh?




Happiness belong to every man

(Chorus)




Look how much ghetto youth unuh murder




Wa yo waan si mi dead fah?




Society no love wi




Look wa the bwoy dem gi wi fi survive wi

Mi waan know, wa mi a go do fi meck money




Mi cyaa tek fi si mi youth hungry




Mi granny tell mi better days coming




But police deh paw mi case mi keep running

(Verse 1)




Road a paradise, jail house nuh nice




Pon concrete bed yuh haffi sleep every night




Meck mi tell unuh supn




Ghetto youth love unuh life




No meck the system drive yuh fi suicide




Life get hard me tell yuh




Dem don't do nothing good fi poor people




Dem a real, real, evil




No believe nothing weh dem tell yo

(Repeat Chorus)

(Verse 2)




Hear mi no jamie




Ghetto youth give fi the night life




Song dem a try write




Some a dem a dance fi a hype life




Mi no waan remand a hundred man




Mi no waan bury by bright light




Big up Tommy Thompson




But mi a try fi a long lifeline

Life get hard me tell yuh




Dem don't do nothing good fi poor people




Dem a real, real, evil




No believe nothing weh dem tell yuh
real deal