Another bail application for the incarcerated dancehall entertainer, Vybz Kartel in relation to the Clive 'Lizard' Williams murder case has been denied.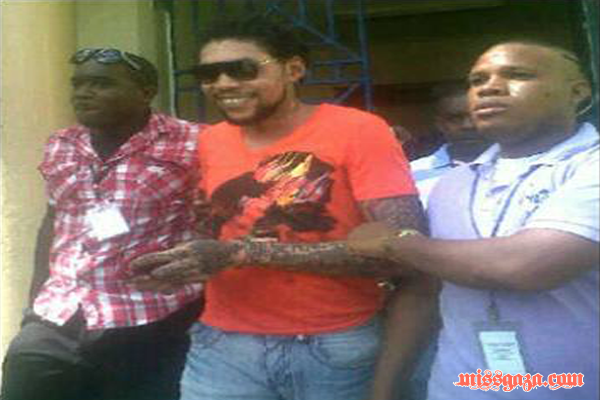 The bail application was made by his attorney Tom Tavres-Finson in the Home Circuit Court this afternoon.Adidja Palmer  aka Vybz Kartel and  other men are accused of murdering Williams at Kartel's home in Havendale, St Andrew on August 16, 2011. 
Following the other day scare alert, Addi felt sick in jail and was transported to Kingston Hospital to perform some x- rays to his chest, the application  his legal team turned in was denied following arguments that Kartel is a flight risk. 
VYBZ KARTEL – DEAD ALREDY – 2013

[soundcloud params="auto_play=false&show_comments=true"]https://soundcloud.com/missgaza/vybz-kartel-dead-already[/soundcloud]
Another reason the prosecution  denied bail is also because they argued that the accused could attempt to pervert the course of justice if granted bail. 
Vybz Kartel and his co-accused will return to the Home Circuit Court on November 18 when their trial will begin again. Adidja  Palmer has been in custody since September 2011.
VYBZ KARTEL -WEED SMOOKERS -OFFICIAL MUSIC VIDEO – HCR 2013
[youtube width="640" height="344"]http://www.youtube.com/watch?v=-1sSH-Zx8mA[/youtube]
real deal