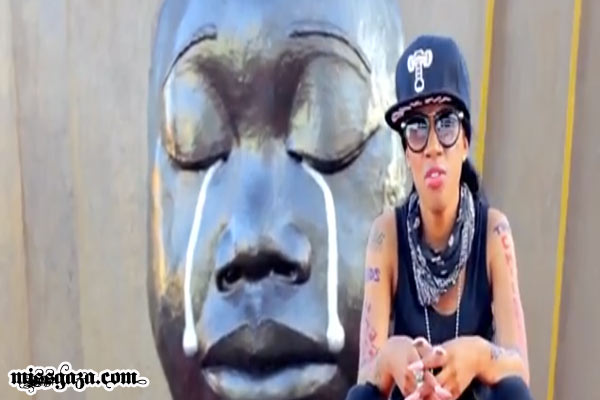 The new reggae dancehall music single "Children Are Our Future" came out at the beginning of last month

and was already featured here

, produced by SoUnique Records Carlington Wilmot.
In the new official video Gaza Slim impersonate Vybz Kartel since he couldn't be in it because he is still incarcerated and waiting for his trial to start on May 27.
Adidja Vybz Kartel Palmer,
the man waiting on a
fair trial
after almost 18 months behind bars  with no bail, 
and his protege Jamaican dancehall artist Gaza Slim,
real name
Vanessa Saddler
, are raising their voices again, to shape a better society and speak up for who doesn't have the power to be heard. As usual di
Teacha teachs
and his students are always shining.
So once again #Free World Boss!
WATCH CHILDREN ARE OUR FUTURE VYBZ KARTEL FEAT GAZA SLIM SO UNIQUE RECORDS MARCH 2013
real deal