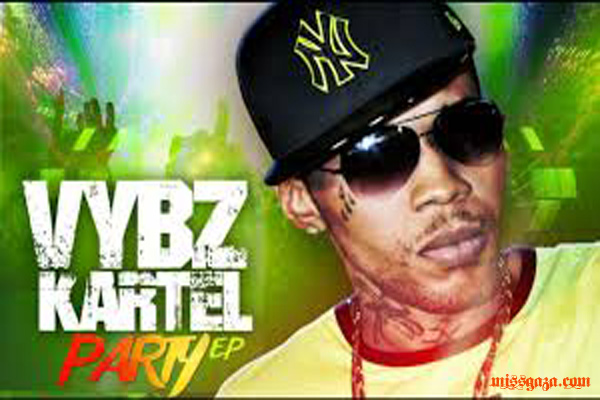 Have you played Vybz Kartel's new  dancehall song Taxi yet?
Vybz Kartel & Likkle Miss are locking voices again in the second single that unveiled from

Dj Wayne's Vybz Kartel – Party Ep Project

 that will drop on May 19th 2017.
Taxi is a catchy and quick dancehall song, voiced over Dj Wayne Taxi Riddim.
Kartel gets funny with the lyrics. He describes a meeting, he meets a girl on a taxi the night before and deejays the story with his good sense of humor.
He asks the girl's number but he can't give her his number because his phone is gone. He doesn't have one. He used it to play lottery, anyways the screen was cracked and Facebook consumed all the battery.


You know when Kartel pushes these funny lyrics he can really make you crack.

Check the full lyrics for Vybz Kartel Little Miss Taxi, after the official audio.
Listen To Vybz Kartel – TAXI – Official Audio 2017
VYBZ KARTEL – TAXI – LYRICS
(Verse 1) You alone in a mi mind
From mi meet you the last time
You alone on mi mind
Mi baby, mi life line
Believe mi, mi naw lie
Mi glad seh mi meet you
(Chorus)
In a the taxi
Buck a pretty gyal a watch
Shi a watch mi
Go fi seh something but her friend a watch mi
The friend don't cute but the next one hot
You she get she call it a proxy
Gi mi you number mi don't have none
Yow a yesterday mi use dem buy a lottery
Plus facebook done mi phone battery
And the screen crack haffi send it back a factory
(Verse 2)
When you say hi
Mi never go fi answer
But mi mother told me shi seh
Follow your heart girl
But lets take it slow
Mi glad seh mi meet you
(Repeat Chorus)
(Repeat Verse 1)
real deal