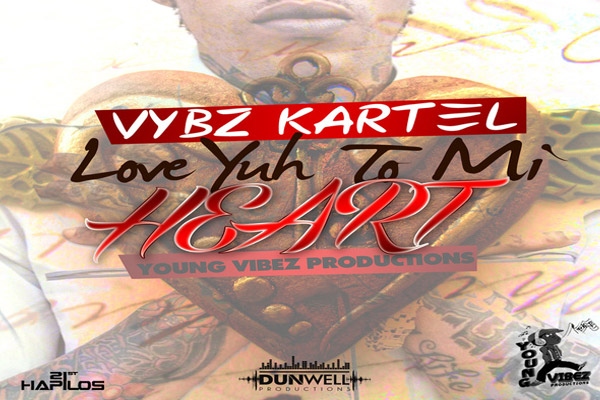 Listen to a couple of new music singles from Dance Hall Hero Vybz Kartel : a new sweet love ballad and a new hard hitting tune with Gaza Slim.
Dunwell/Young Vibez Productions brings a new Vybz  Kartel's song to the masses. Titled "Love Yuh To Mi Heart", this new single is compose by Mario Dunwell & produced by Jamie Roberts. 
This will surely become quickly a new favorite love song for the ladies since this new Vybz Kartel's song is another sweet and special love ballad, destined to became a fans favorite.
LISTEN TO VYBZ KARTEL SONG – LOVE YUH TO MI HEART 
BUY VYBZ KARTL LOVE YUH TO MI HEART ON ITUNES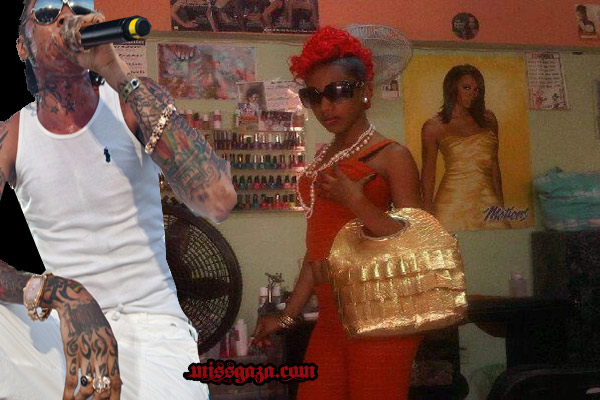 Incarcerated Jamaican starVybz Kartel has another new song that just came out, that why heis the World Boss. In the new song, a collaboration duet with Gaza Slim is titled -  Stop Gwan Like Yuh Tuff
Kartel & Gaza Slim new song is packed as usual with explicits lyrics in pure Portmore Gaza Style. Listen to the new new dancehall song from World Boss Vybz Kartel & Gaza Slim, produced by Good Good Productions, a new anthem for all the Gaza supporters.
Before his incarceration Vybz Kartel, real name Adidja Palmer, recorded a vaste catalog of songs in the music studio and producers have a lot of material to work and edit even if Kartel has been behind bars his music still feels the air in Jamaica and elsewhere.
Listen to Vybz Kartel feat, Gaza Slim – Stop Gwan Like Yuh Tuff



real deal