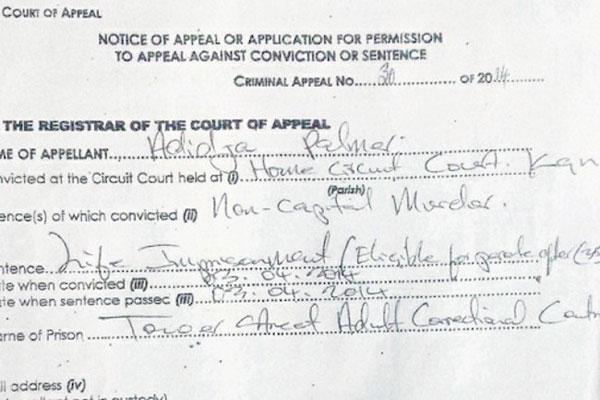 One thing for sure Vybz Kartel's is going stronger than ever right now and fans from all over the world have been waiting for some type of news about Addi's appeal, that was re-filed since 2014, shortly after his sentence to life in prison with no parole.
Dancehall star Vybz Kartel, has also been waiting and preparing for the biggest clash of his life: his legal appeal that he has been awaiting for a couple of years and, according to his lawyer, Tom Tavares-Finson, the transcripts for his appeal are now finally ready.
"The transcripts have been reviewed, and we were told that they have been copying and numbering the pages over the last couple of months. As you can well imagine, it is a couple of boxes of transcripts, but we have been informed that within the next week, it will be finished and Vybz Kartel will receive it, and then he can instruct his legal team, whosoever he chooses, to act and start the appeal process," Tavares-Finson said.
Let's just hope the matterwon't be dragged any longer! Dancehall fans and Kartel's fansand several legal experts have argued that Vybz Kartel has more than a good chance of winning his appeal and have his conviction overturn given the numerous problems with the case including evidence tampering and witness intimidation.
LISTEN TO VYBZ KARTEL NEW SONG – STRONG – MAY 2016
Jamaican recording artist Vybz Kartel, real name Adidja Azim Palmer. was arrested toward the end of 2011, since his arrest his popularity has been growing and his music does not now a stop beside the long incarceration that kept him physically away from the music scene, he's still one of the most sought and loved Jamaican artist of our time.
Vybz Kartel has recently re-launched some of his business ventures such as

Gaza Vybz Rum

, his official clothing line VK, and his album

King Of The Dancehall,

available from June 3rd on iTunes.
real deal