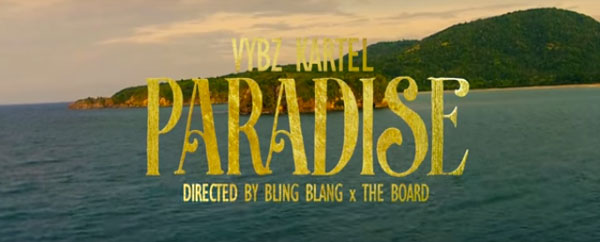 Watch the official music video from Jamaican World Boss Vybz Kartel for one of his latest dancehall single – Pum Pum Paradise – voiced over BritJam Flesh Riddim produced by Good Good Production.
Vybz Kartel Pum Pum Paradise video is directed and edited by Sasha Bling and is an another crazy video for a very explicit song from the incarcerated dancehall star.
The music video for Kartel's Pum Pum Paradise is explicitly funny and uses images of the lushJamaican jungle with the metaphoric symbolism of a Jamaican whore house where the best pum pum is hiding … Told you the video was explicit!, well the wholesong starting from the title is an ode to the woman hidden parts, but it's impossible to get mad at Kartel's because even when  song get straight vulgar he will make you laugh about it  and the video too.
Available on iTunes for digital download get the full BritJam Flesh Riddim clicking on the banner on this page.
WATCH VYBZ KARTEL PUM PUM PARADISE – OFFICIAL MUSIC VIDEO – AUGUST 2015
real deal