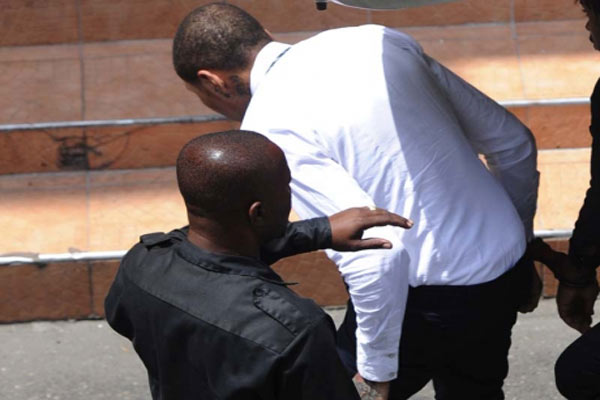 Gaza Boss Vybz Kartel and the men co-accused with him were remanded  again in custody when they appeared in the Supreme Court this morning.
Charged together with Adidja Palmer for the murder of Clive 'Lizard' Williams are Calvin Hay, on bail, 'Shawn Storm' Campbell, Andre St John, Kahira Jones and Shane Williams. They were all  ordered to return to court on April 27.
Vybz Kartel -Ghetto Life
[soundcloud params="auto_play=false&show_comments=true"]http://soundcloud.com/missgaza/01-ghetto-life[/soundcloud]
Justice Majorie Cole Smith has ordered the prosecution to release to the defence, the tapes of the electronic recordings implicating Vybz Kartel in a murder case.
One of Mr Palmer attorney, Valerie Neita Robertson, informed the court that she was yet to get a copy of the audio and video recordings and so she was not able to make a bail application on behalf of her client whose real name is Adidja Palmer. Finally the judge then ordered the prosecution to release the electronic data by April 23.
The police have said that they have video and audio recordings linking Vybz Kartel and his co-defendants to the killing. The police also say they have eyewitness statements connecting the men to the murder.
Free World Boss! Check out some Vybz Kartel new song for April 2012.
Vybz Kartel New Single Death Row – Double Trouble Riddim -April 2012

[soundcloud params="auto_play=false&show_comments=true"]http://soundcloud.com/missgaza/vybz-kartel-death-row-double[/soundcloud]
real deal