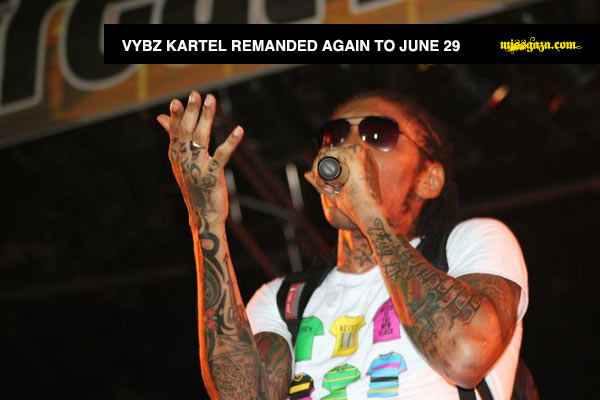 Nothing new yesterday when World Boss Vybz Kartel appeared again before the court to respond of the alleged murder charges and was remanded again until later this month.
Adidja Palmer appeared before the Home Circuit Court yesterday, Friday June 8, the same day  Christopher 'Dudus' Coke, was sentenced to 23 years in prison from US prosecutors.
Vybz Kartel is facing separate murder charges for two alleged incidents, but he has pleaded not guilty to them.Yesterday his attorneys asked for more material from the prosecution related to the matter to be released to them. The Teacher will return to court on June 29, he was ordered remanded until that time.
Listen To Vybz Kartel Let Mi Go ft Elly Ess & Jim Jones (Transformed)

real deal