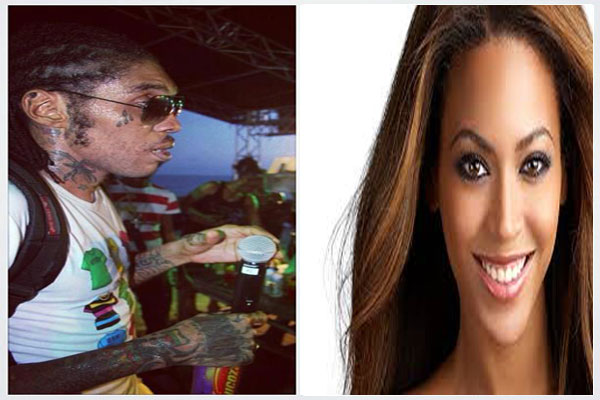 Let's talk once again about Jamaican artist Vybz Kartel, this time for his song-writing skills.
Vybz Kartel just went gold in the US, as Beyoncé's single 'Run The World' (Girls), which features his writing among five other songwriters, has sold more than 500,000 copies in US alone.
World Boss Vybz Kartel is not just an iconic figure and and incredible performer and hit maker but also an excellent song writer that during the years has penned lyrics for many recording artists, inside and outside of his own music camp. Vybz Kartel even penned lyrics for his Gully rival Mavado at the most intense times of the lyrical war of the Gully Vs Gaza. :
"How yu fi give mi hype when yu beg mi fi par; a mi write five song give yu tun yu inna star," Vybz Kartel deejays in the lyrics of his song – Mofraudo released on the Drumline rhythm.
Listen to Vybz Kartel Song  (Mavado Diss) – Mofraudo (Drumline Riddim) – Supa Dus – Black Chiney
Going back to Beyonce's song  - Run The World, (Girls) was produced by Major Lazer on their popular 'Pon Di Floor' rhythm, which peaked in 2011.
Kartel, that really likes to empower women, used is real name Adidja Palmer to co-write the song with other writers, the lyrics credits on the single include also Major Lazer's producer Diplo, R&B singer The Dream, Afrojack and Pat Thrall.
The team work paid off since Run the World (Girls) also peaked at No. 29 on the Billboard Hot 100, showing to perform well also in other markets scoring Platinum twice in Australia; platinum in Canada; gold in Belgium and New Zealand; and silver in the United Kingdom.
While Vybz Kartel is still incarcerated for murder at Horizon Adult Jail in Kingston, he is very present with his music, his book, his music videos, all the smashing new  music releases  \and he will master any subject and topic to another dimension now that he has even more time to give to writing and reading while he awaits for a fair re- trial.
Watch Beyoncé – Run the World (Girls) – OMV

/center>
real deal