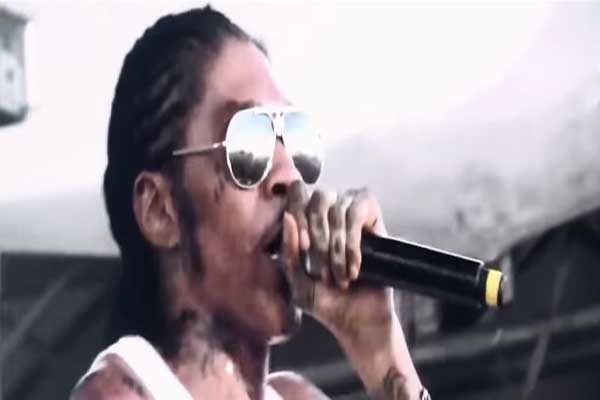 Jamaican World Boss Vybz Kartel scored big once again at the 2015 Youth Views Awards, despite his incarceration that kept him physically away from the music scene.
The 8th Annual Youth View Awards took place at the National Indoor Sports Centre in Kingston, Jamaica and saw the likes of many of your favorite local and international artists. Many newcomers and returnees to the YVAs stage, took the place by storm and delivered AMAZING performances.
Two of the major awards at the

2015 Youth View Awards 

were handed out to

Spice

,which was voted as the favorite local female artist and Vybz Kartel as the favorite local artist in the male category.
The Awards given to Vybz Kartel was collected by his sons 'Little Vybz' and 'Little Addi'. The entire audience erupted in a loud applause as Kartel's two sons and his wife Tanesha Johnson took the stage to accept the award on his behalf while the whole place chanted #FREE WORLD BOSS! Shorty looked Fabulous!
The award for the favorite producer went, once again to Rvssian, while the ever popular Miss Kitty was voted as the favorite media personality – radio and television. Top selector went to Bambino.
Vybz Kartel also won Hottest Summer Song, Favorite Local Chart Topping Song, and Favorite Dancehall of the Year.
Big up the Addi and the big up the Youths! #FREEWORLDBOSS
WATCH SPICE  VYBZ KARTEL – CONJUGAL VISIT – OFFICIAL MUSIC VIDEO
real deal