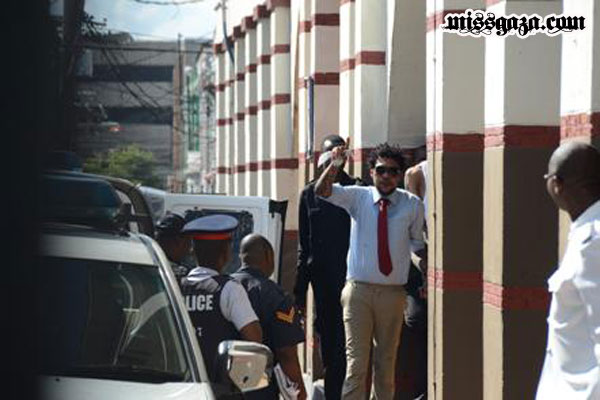 On the 3rd day of Vybz Kartel alleged murder trial one of the co-accused, fashion designer Calvin Haye, was this morning set free as all 12 members of the jury were selected allowing for arguments to begin.
While the  police say they are having difficulties communicating with two of the witnesses in the matter. and  apparently only four civilian witnesses are available, one of them is the former girlfriend of the victim Clive 'Lizard' Williams. 
She has testified so far that on the day in question she left Williams at home in Waterford, St Catherine, and that they texted each other throughout the day. She said she received her last text from Williams' number around 7:26 pm and that she tried calling him about 8:00 pm when she finished work but the call went to voicemail.
Vybz Kartel co – accused Fashion designer Calvin Haye was released after the prosecution said it found no evidence against him. His lawyer,Diane Jobson, said the Crown did the right thing and questioned why they took so long to release her client. Haye was jointly charged with Kartel, entertainer Shawn Campbell, popularly known as Shawn Storm, André St John, Shane Williams and Kahira Jones.
It is alleged that Williams was killed after he and another man were taken to the entertainer's house to account for a lost firearm. The other man is expected to be the prosecution's main witness. 
Williams' body has not been found and police have reported that they have video and audio recordings linking Vybz Kartel and his co-defendants to the killing.
Meanwhile, in his opening statement to the jury, prosecutor Jeremy Palmer said the case was one of common design and joint enterprise to end the life of Williams. The prosecutor told the 12  jurors that the case is not a referendum on dancehall or culture but a murder case in which they must decide whether the five accused are guilty or not guilty of murder.
Listen To Vybz Kartel – Addi Truth ShortBoss Musik
real deal